Exterior Building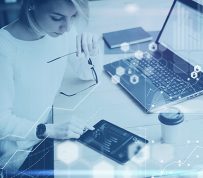 Integrated, "whole-building" energy modelling is a process in which all design options related to a building's energy consumption and generation are simulated and mapped. It is increasingly being used in support of building energy code compliance, green building standard evaluation, and utility and government incentive programs. Recent advances in both energy modelling software and computing power have made it easier to execute what are known as parametric simulations. These types of...
read more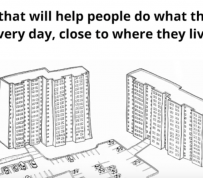 Sabina Ali has seen what can happen when high-rise communities are transformed into community hubs. As chair of the Thorncliffe Park Women's Committee, she helped revitalize the tower-heavy East York neighbourhood's local park and playground from a sub-par gathering space into a hot spot with new swings, a splash pad, and a tandoor oven. But doing so, Ali said, meant navigating city hall — a tricky process. Now, she's among the many Toronto residents hoping a new zoning...
read more
FRPO has received a copy of the City of Toronto's Evaluation Letter, and their Evaluation Scorecard Report (provides a detailed scoring matrix including the 20 areas of review and evaluation criteria). Please click on each link below to review. RentSafeTO Building Evaluation letter  RentSafeTO Building Evaluation Report  From our ongoing discussions with the City staff, this year's building inspections will largely focus on judging buildings relative to compliance with the old Property...
read more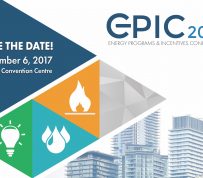 MINGO Rally presents: The Energy Programs and Incentives Conference (EPIC), Toronto   ONE FOCUS. ONE GOAL. Did you know that more than tens of $millions of energy incentives are available to building owners every year? Navigating the variety of energy programs and incentives available to apartment owners can be overwhelming and intimidating. EPIC – The Energy Programs and Incentives Conference, showcases active energy programs within the City of Toronto, along with their incentives and...
read more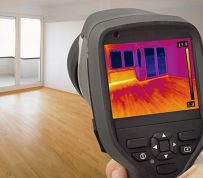 Most multi-residential buildings are very leaky (not airtight), with 20 to 25% of heating energy simply seeping away. As a result, air leakage has a significant impact on annual space heating and cooling costs as well as peak energy demand. Furthermore, leakage is greatest during the coldest periods of the year. In fact, during the winter, air leakage can account for 40% of a building's overall heating bill. Air leakage can also have a significant impact on a building's envelope. Moisture...
read more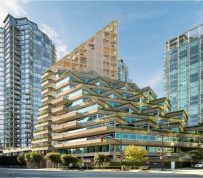 A design by award-winning Japanese architect Shigeru Ban for the world's tallest hybrid timber structure is poised to be built in downtown Vancouver. When complete, the wood, glass and concrete building will stand 19 storeys and 71 metres tall — one storey higher than the wood-hybrid Brock Commons at the University of B.C. — said Tobi Reyes, the CEO of PortLiving, the Vancouver-based developer behind the project. Ban designed the residential tower, Terrace House, as a tribute to late architect...
read more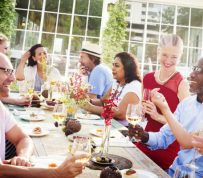 Increasing renewals through engaging residents with their neighbours This is no time in the apartment industry for bashful property managers when it comes to ensuring the kind of resident satisfaction that drives renewals. Today's apartment renters are more social butterflies than they've been in recent years, expecting a greater sense of community in the place they call home. They want better neighbors and more friends who live in the same place. But they can't always make that happen on...
read more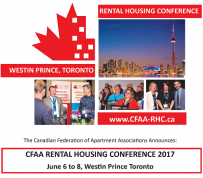 The clock is ticking down to the close of CFAA's second annual Rental Housing Awards Program.  Applications in all categories are due on Monday, May 1, by 12 midnight PDT. The CFAA Rental Housing Awards Program was started in 2016 to create a stage on which to celebrate excellence in rental housing across Canada. The winners are announced at the CFAA Awards Dinner, which takes place annually after the first day of sessions at CFAA Rental Housing Conference. That is to take place this...
read more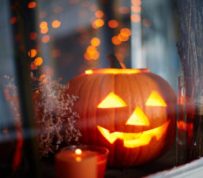 Story by Jennifer Chan While Halloween is typically a night of festive fun, the increased foot traffic can bring some additional risks to your rental property. Before your tenants dole out the candy to little ghosts and witches, make sure your rental is ready. Here are eight Halloween safety tips to help protect your property and its visitors. 1. Clear walkways and sidewalks of leaves and debris Make sure any areas where trick-or-treaters tromp, including your sidewalk, driveway and walkways,...
read more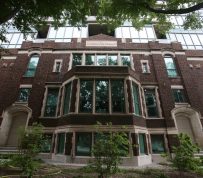 Character is the name of the game when it comes to downtown residential and commercial developments in Hamilton. Witton Lofts When Steve Kulakowsky and his partner David Sauve bought the old McIlwraith Public School for $750,000 in 2011, they wouldn't put their condo sales centre on the site. "We weren't sure if anybody would actually want to live in that area," said Kulakowsky. But the 36-unit Witton Lofts was just ahead of the curve as the first condo built north of...
read more