Events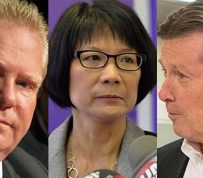 Story by: CBC News Like it or not, whether you live in an Etobicoke duplex, a posh condo overlooking Lake Ontario or at the other end of the country, you have probably been unable to avoid hearing about Toronto politics over the past 12 months. It has been, to make the grossest of understatements, an eventful year. But with Monday's mayoral election, Torontonians will look to the future — either sticking with the legacy of incumbent mayor and controversy magnet Rob Ford, or striking out...
read more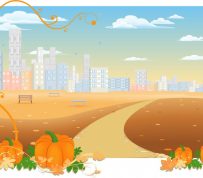 As October 31 approaches, your youngest residents are anticipating a night filled with costumes and candy. While the holiday is all about celebrating the spooky and the scary, you don't want that to turn into reality. Whether you manage a rental home on the side or own a small building, ensure that everyone involved has a safe and fun Halloween by taking the following safety precautions on your property. Light outdoor and common areas Paths and hallways aren't the only places that will receive...
read more
Since 1992, everyone from Andy Warhol to Mickey Mouse has been transformed into "CANstructions," — giant, awe-inspiring structures made out of just canned foods. And now this week at Toronto's own 15th annual CANstruction, you can see some of Canada's most beloved icons, like Queen Elizabeth and even the Loonie, get the canned treatment. Event winners and favourites will be on display out in the TD Towers' lobby at 66 Wellington Street West from Wednesday May 28th to Saturday May 31st....
read more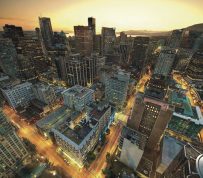 CFAA 2014 Rental Housing Conference – Registration deadline: Tuesday, June 3! CFAA's Rental Housing Conference is fast approaching. The deadline to register for the conference is Tuesday, June 3. The conference runs June 9-11, at the Sheraton Vancouver Wall Centre Hotel. This year's conference is the most comprehensive CFAA has put on. In addition to the building innovations bus tour on Monday, June 9, there will be 31 education sessions, in 6 streams, and 4 keynote speakers from June 10 to...
read more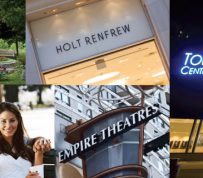 Earlier this month, I was a panelist on a multifamily webinar sponsored by Apartments.com and Yardi Systems. Those who dialed in to the event were treated to an hour of insight on the best practices for multifamily content marketing. My section of the presentation focused on content marketing, specifically for multifamily communities. Here are a few of the thoughts I shared: It's no secret that local newspapers are dying, and that means that people are seeking new sources of information about...
read more
Toronto | Wed. April 9, 2014 | Old Mill Inn | 21 Old Mill Road Ottawa | Tues. April 15, 2014 | Hampton Inn & Conference Centre | 100 Coventry Road Kingston | Wed. April 16, 2014 | Donald Gordon Conference Centre | 421 Union Street Toronto | Thurs. April 24, 2014 | Old Mill Inn | 21 Old Mill Road London | Tues. April 29, 2014 Lamplighter Inn | 591 Wellington Road   Topic Summary: • Starting a Tenancy Right • Rent Deposit Rules • Importance of a good lease • Ending a Tenancy Best Practices...
read more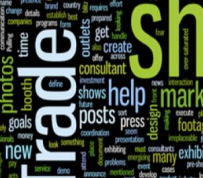 Wednesday, March 26, 2014 |  Michelangelos Banquet Centre 1555 Upper Ottawa Street, Hamilton ON             Why attend the trade show? To view new products in the Apartment Rental Industry. To meet new Suppliers & reconnect with current ones. To get competitive quotes from suppliers face to face. Networking with suppliers & landlords Its FREE to attend There will be FREE food and refreshments There are FREE draws with a chance to win an IPad touch! Vendors will be giving away FREE...
read more