Employment
The January high in the S&P 500 will prove to be the peak of the bull market and a U.S. recession may start in the next 12 months, said David Rosenberg, chief economist and strategist at Gluskin Sheff & Associates Inc. "Cycles die, and you know how they die?" Rosenberg told the Inside ETFs Canada conference in Montreal on Thursday. "Because the Fed puts a bullet in its forehead." The S&P 500 reached a record on Jan. 26 and has since dropped about 4 per cent. The market is in a...
read more
In 1969, Canadian Prime Minister Pierre Trudeau reflected on his country's relationship with the United States in a speech to the Washington Press Club. "Living next to you is in some ways like sleeping with an elephant," he said. "No matter how friendly and even-tempered is the beast…one is affected by every twitch and grunt." His son Justin Trudeau, the current prime minister, might be tempted to describe the U.S. in even more colourful terms, given his recent diplomatic row with the Trump...
read more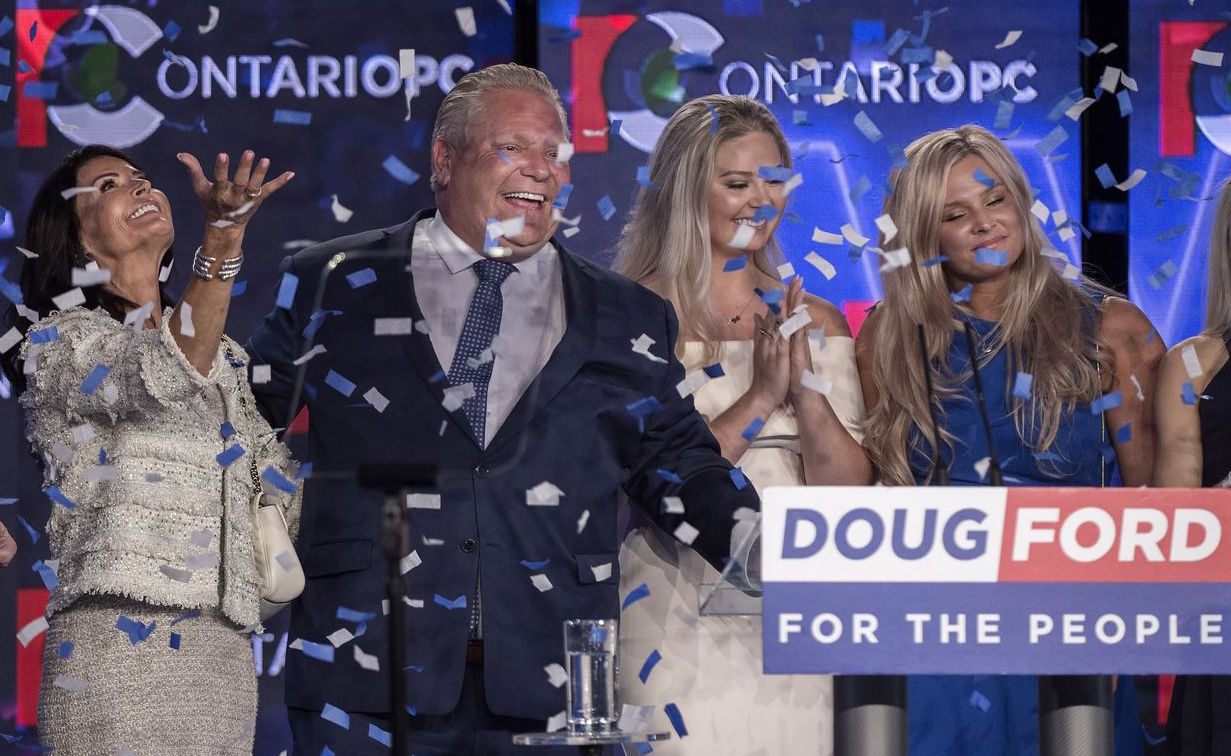 Doug Ford, whose populist message of smaller government and tax cuts drew comparisons to Donald Trump, will be the next premier of Canada's most populous province and economic engine. Ford's Progressive Conservatives won 76 of Ontario's 124 districts in Thursday's election, according to Elections Ontario. His decisive win ends 15 years of Liberal Party rule, and his majority government will be able to run the province without the support of another party. Ford, 53, a former city councilor and...
read more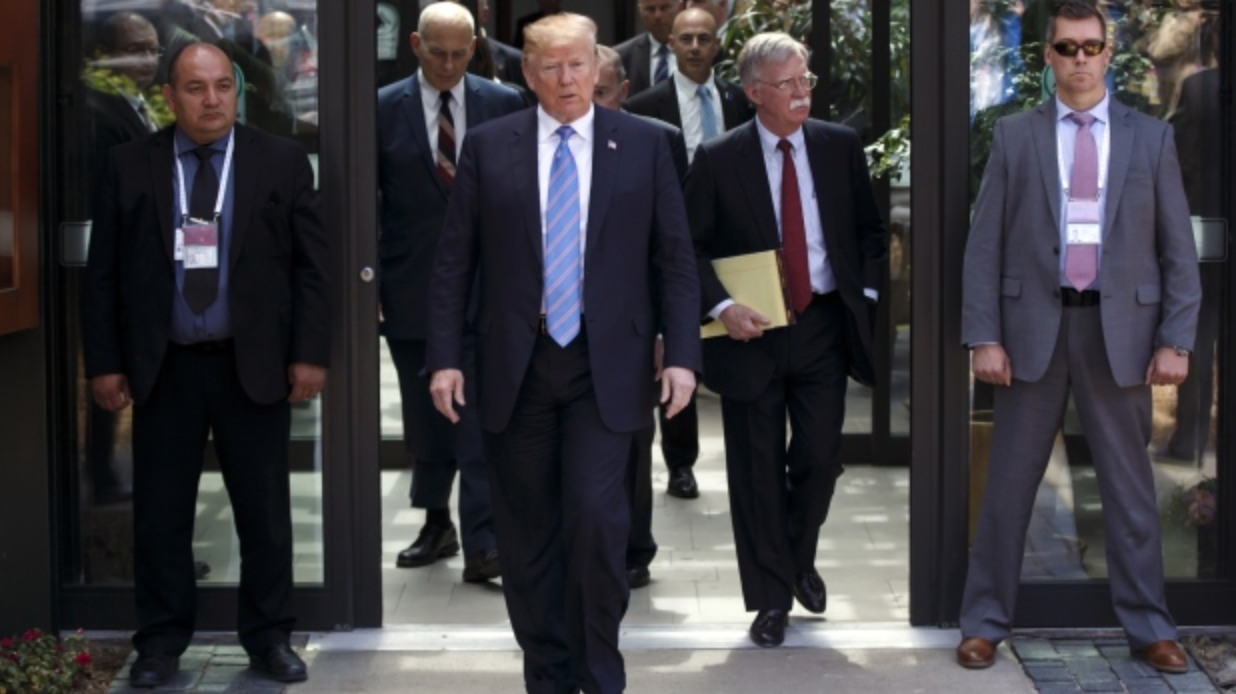 President Donald Trump broadsided his allies and upended a Group of Seven meeting just as it wound up — disavowing a joint statement the U.S. had agreed to, lashing out at Canada's Justin Trudeau and ratcheting up trade tensions. Trump fired off a pair of tweets several hours after leaving the summit in Canada to fly to Singapore for another on North Korea. Trudeau and other leaders had given closing press conferences and announced a U.S.-backed joint G7 statement. Minutes after that...
read more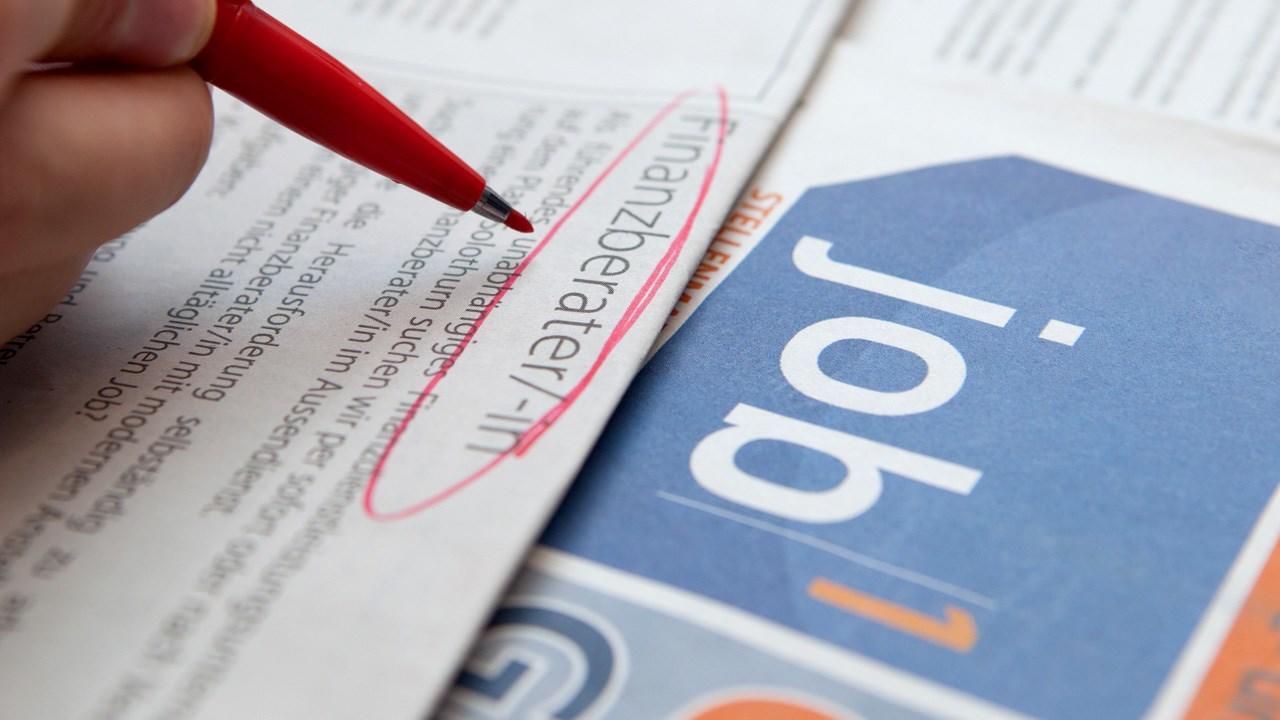 Another month of strong hiring drove the nation's unemployment rate down to 3.8 percent — tantalizingly close to the level last seen in 1969, when Detroit still dominated the auto industry and the Vietnam War was raging. Employers added 233,000 jobs in May, up from 159,000 in April, the Labor Department reported Friday. And unemployment fell to an 18-year low. The report shows that the nearly 9-year-old economic expansion — the second-longest on record — remains on track and may even be...
read more
An emotional Kathleen Wynne admitted today that her governing Liberals will lose the Ontario election on Thursday. The premier, whose party has been trailing behind the Progressive Conservatives and the New Democrats in the polls, is urging voters to elect as many Liberals as possible to prevent the other parties from forming a majority government. Wynne wouldn't say whether she'd stay on as party leader following the vote. She also declined to endorse the Tories or NDP. Wynne says...
read more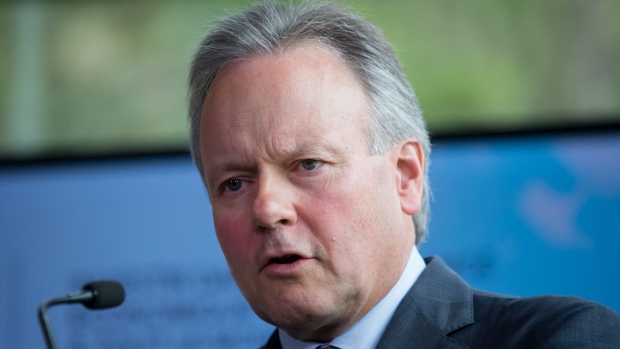 Bank of Canada Governor Stephen Poloz warns some business investment is going to be lost for good, regardless of when protracted North American Free Trade Agreement renegotiations wrap up. "Just the discussion of [NAFTA risk] for the last 18 months has got everybody's radar on full – companies postponing or delaying important decisions, or making decisions that are different – investing in the United States, or what have you – just to hedge against the risk," he said in an...
read more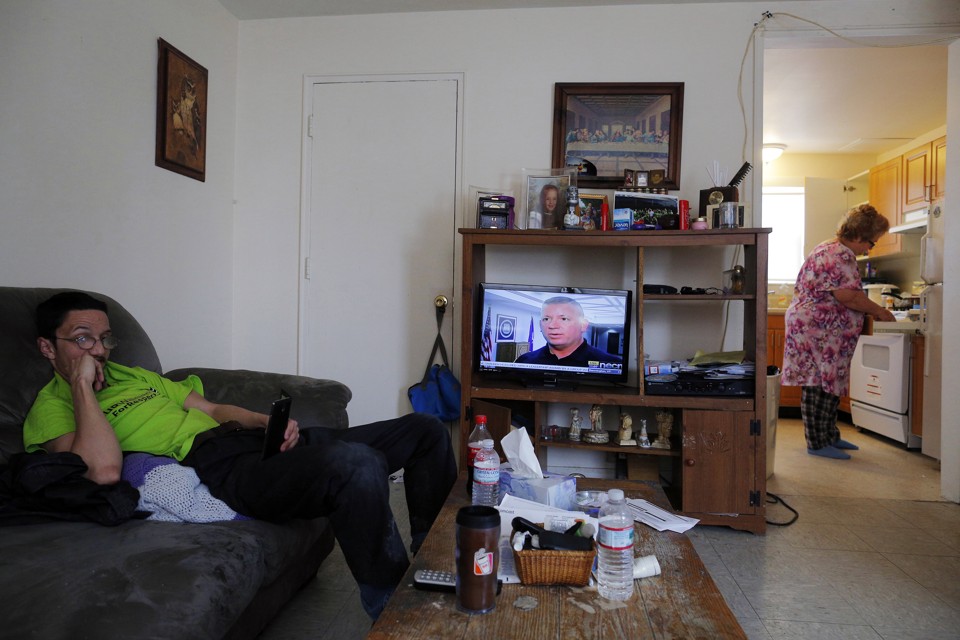 The Ontario Real Estate Association isn't backing away from its campaign to call out housing affordability problems in the GTA, even after scathing criticism from TREB. Ontario Real Estate Association President Tim Hudak skirted questions about the organization's feud with the Toronto Real Estate Board on Tuesday and instead stuck to the lack of affordable housing in Toronto, an issue which has previously irked the city's board. "We want to make sure that great Canadian dream of...
read more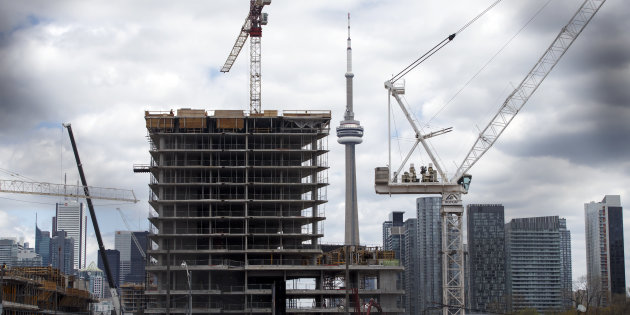 Toronto's very colourful housing market is still ringing up superlatives, just of a different kind these days. The city has gone from earning descriptions like "record high home sales" a few years ago to superlatives like "biggest price drop in 17 years" in more recent months. And now add another: The region has clocked the slowest pace of new home sales for an April in this century, and quite possibly the slowest pace in more than 20 years, according to new data...
read more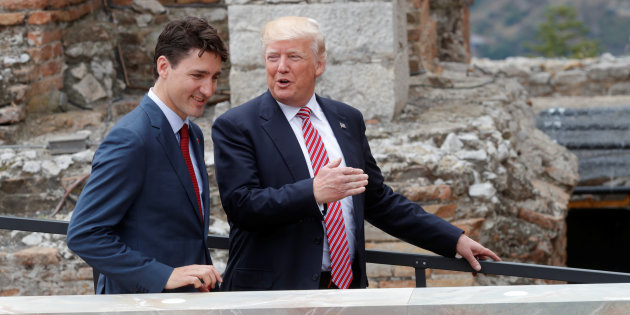 WASHINGTON — Prime Minister Justin Trudeau has reportedly told President Donald Trump that a NAFTA agreement is imminently within reach as long as some controversial demands are set aside. That high-level conversation occurred in the midst of what many insiders view as a last-ditch push for a renegotiated agreement before impending political events pause the process until next year. The characterization of Trudeau's message to Trump came in a television interview in Mexico: the economy...
read more