Development
Vancouver has a plan, Olivia Chow's proposal for Toronto and resident opposition in Hamilton. Vancouver creates new agency to increase affordable rental housing City has mandate to provide 2,500 units by 2021 The City of Vancouver has announced the creation of a the Vancouver Affordable Housing Agency, a resource centre aimed at increasing affordable rental housing stock for families that don't qualify for social housing, but can't afford to buy. In a report to council from Mukhtar...
read more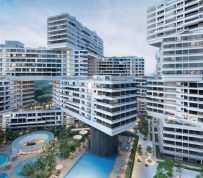 Singapore has just completed The Interlace, a massive residential complex comprised of 31, six-story apartment blocks. Designboom explains the development's seemingly disorganized configuration: Blocks are arranged on four main 'superlevels' with three 'peaks' of 24 storys, while multi-story openings allow light and air to weave into and through the landscape. Designed by Bejing-based architecture firm Buro Ole Scheeren, the hexagonal project spans more than 1.8 million square feet and is...
read more
Canadian developer Ian Gillespie was in full spate as he described his vision for Vancouver as an Asia-Pacific hub, attracting the best and brightest to what is routinely ranked as one of the world's most liveable cities. It is a vision that underpins his latest project: Vancouver House, a futuristic-looking high-rise that Gillespie predicted would become a landmark for the city when completed in 2018. The luxury residential tower is being marketed around the world, including Beijing,...
read more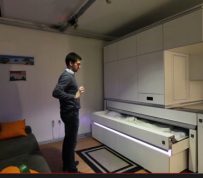 MIT Media Lab's CityHome is essentially an entire apartment packed into a magical, transforming box that's controlled by touch and motion sensors. Pull your arm back, and a bed or dining table appears. Wave your hand, and the lights dim and blinds close. Gently touch the counter, and the entire unit moves backwards or forwards, revealing (or concealing) a bathroom. Like the eight-room, 420-square-foot apartment in New York, the idea is to pack as many living areas into as small a space as...
read more
Do you think you could live in a 15-by-15-foot micro apartment with minimal furniture, all of which is multi-functional? Not many could handle dealing with such as a cramped space, or having to constantly put away their bed. However, millions of people will sign themselves into micro apartments for reasons you may or may not understand. Here are some drivers of this trend and why it's gaining strength: Affordability of Mirco Apartments Money is a hot commodity, always has been and always will...
read more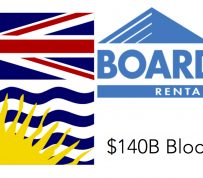 Canada's biggest residential landlord has unloaded all its British Columbia rental property in a $140 million blockbuster deal that closed May 29. "This is the largest multi-family deal of this year in B.C., maybe of this century so far," said Lance Coulson of CBRE Ltd. National Apartment Group, Vancouver, who helped broker the four-property sale for Calgary-based Boardwalk Real Estate Investment Trust (BEI.UN TSX). The portfolio includes two concrete apartment towers in Burnaby's Metrotown, a...
read more
MIAMI—It's a Canadian capital invasion. Commercial real estate investors and developers—even Canadian banks—have a growing appetite to buy, build or lend against all asset classes in many American markets. Yes, what started out long ago with individuals scooping up residential properties in warmer US climates has become a full-blown CRE trend that's gaining momentum faster than the winter snow melts across the border in springtime. Some Canadians are even jokingly referring to the US as "the...
read more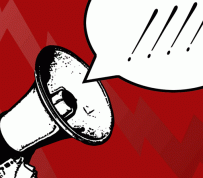 Recently, the average price for a new home in Toronto surpassed $1 million1. In a world of million dollar homes and average condo prices above $350,000 (five times the median household income) it's little wonder that governments are looking for ways to encourage new rental housing construction. Average monthly rents for tenants, on the other hand, range between $1,060 and $1,200 month.  Average rent increases in Ontario have averaged just 1.9% per year since 2003 – less than inflation and less...
read more
$1.2 billion company with more than 8,600 rental units CALGARY – Bob Dhillon started flipping real estate when he was about 20 years old. Today, the Calgary real estate mogul runs Mainstreet Equity Corp. which has market capitalization of about $390 million, has total assets valued at about $1.2 billion and owns 8,667 rental units across eight Western Canadian cities as of this week. The formula for his success has been quite simple. Buy mid-market run-down apartments of less than 100...
read more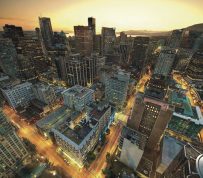 CFAA 2014 Rental Housing Conference – Registration deadline: Tuesday, June 3! CFAA's Rental Housing Conference is fast approaching. The deadline to register for the conference is Tuesday, June 3. The conference runs June 9-11, at the Sheraton Vancouver Wall Centre Hotel. This year's conference is the most comprehensive CFAA has put on. In addition to the building innovations bus tour on Monday, June 9, there will be 31 education sessions, in 6 streams, and 4 keynote speakers from June 10 to...
read more