Development
Earlier this week architecture magazine eVolo announced the winners of its 2014 skyscraper competition, which honors innovative design from the world's most forward-thinking futurists. More than 500 proposals from 43 countries were submitted for the ninth annual competition. When the dust settled, three winners were named alongside 20 honorable mentions. For a snapshot of the standouts, here are the trio of winning entries followed by our four favorite runners-up. 1st Place – Vernacular...
read more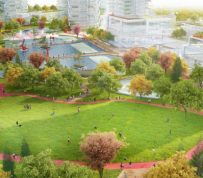 For those who say Canada is at least a decade behind the U.S. when it comes to the student housing, don't expect it to catch up any time soon, if ever. Blame it on our sparse population and the fact we have far fewer big universities and colleges. "In some respects, we will never catch up," said Henry Morton, the president of student housing developer Campus Suites of Toronto. "The reason that I think that they are never going to catch up in Canada is that, aside from a couple communities that...
read more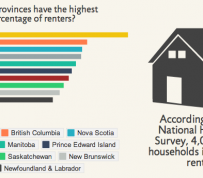 Whether you're curious as to what the rental landscape looks like coast-to-coast or you'd like to  compare how your portfolio is performing in another part of the country, this handy new infographic from BuzzBuzzHome will answer some of the questions you might have about the Canadian rental market. Check out the cross-Canada comparisons of everything from vacancy rates to deposit rules. Prices and vacancy rate stats apply to purpose-built apartments only. Play around with the fully...
read more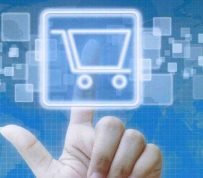 Is your portfolio consistently over budget? Many multifamily companies have poor property level purchasing habits that have become an accepted way to do business. Busted budgets, rogue spending, decentralized purchasing programs and a general lack of control at the corporate level are just a few of the issues that plague companies that don't have a technology-based managed procurement plan in place. Typical Purchasing Environment Typically, MRO, paint, floor covering and office supply...
read more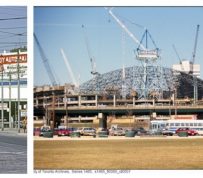 In a nostalgic look at over 30 years of Toronto's History, Derek Flack (Blog.to) brings us a compilation of images to illustrate the evolution of a great Canadian City. We've compiled a reel of the top 25 images per decade to provide a look back at the city's urban landscape and showcase its considerable growth over the years. THE 60'S In the later half of the 1960s, Toronto became a modern city. Yes, we managed to build a single-line subway a decade before, but it was the arrival...
read more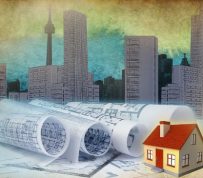 When Nicole Stewart imagines the future of Toronto, she likes to think small — really small. The policy development officer in the City of Toronto's Affordable Housing Office wants to see "tiny homes" built in backyards and laneways across the city. The teensy-tiny abodes could be between 100 and 800 square feet, made from recycled materials and energy-efficient. "The possibilities are endless in terms of what you could make. But they're much more affordable than what the market is currently...
read more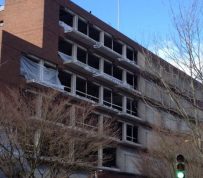 At a vacant Vancouver jail in the Downtown Eastside, prisoners' cells are being torn out and replaced with 96 brand-new social housing units. What once was a place of incarceration will now become a space where vulnerable citizens can feel the freedom of a safe, comfortable home, while accessing social services. The $13-million project to turn the vacant remand centre at 211 Gore Street is a collaboration between BC Housing, the City of Vancouver, non-profits The Bloom Group and BladeRunners,...
read more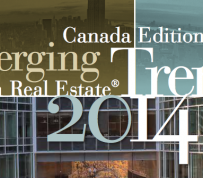 PWC and the Urban Land Institute recently launched a publication titled Emerging Trends in Real Estate 2014®. We have highlighted some the top trends and industry reports for the real estate market with an onus on data pertaining to the multi-residential sector. Top Trends for 2014 Cap Rates on the Rise Survey respondents agree that capitalization rates will stabilize or rise in 2014 depending on specific assets. To some extent, this will be a function of higher borrowing rates. "We have seen...
read more
Edward Sonshine, chief executive officer of RioCan Real Estate Investment Trust, says he's known as Darth Vader in the downtown Toronto neighbourhood where he battled to put up a Wal-Mart Stores Inc. outlet. RioCan, Canada's largest REIT, wants to locate chain stores where people are moving — into the center of North America's largest cities. Sonshine plans to build rental apartments on top of his retail empire to capitalize on growing populations in places like Toronto, Calgary and Austin,...
read more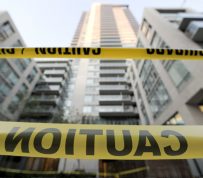 Report warns of excess supply of rental units in Toronto and Vancouver Canada's rental market is on a downward slope but is not headed for a crash, a new report concludes. The demand for rental units peaked nationally in 2012, according to an analysis that will be released Thursday by Canadian Imperial Bank of Commerce economist Benjamin Tal. Toronto hit its pinnacle in 2012, while Vancouver did so last year. The large number of condos that are still being built in both of those cities will...
read more