Development
Story by: Monika Warzecha  |  BuzzBuzzHome The streetcars are crammed with commuters in rush hour, Trinity Bellwoods Park is jam packed on warm days and swarms of shoppers descend on the Eaton Centre on weekends. There are pockets of Toronto that tend to feel more than a little bit crowded much of the time. But according to Bloomberg News, the city will feel even more densely crowded in the years to come. A ranking of the "most crowded cities" looked at 40 urban areas around the globe. It...
read more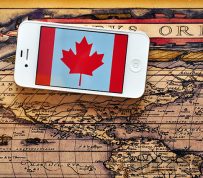 Story by: Gary Marr  | Financial Post The people who handle large foreign exchange transactions probably have as good a handle as anybody on the number of overseas buyers entering the Canadian real estate market. So what does the chief executive of Canadian Forex, a subsidiary of one of the largest online foreign exchange providers in the world, think about the raging debate about overseas buyers propping up Canadian housing? "There is a good flow of money into Canada but it is not as popular...
read more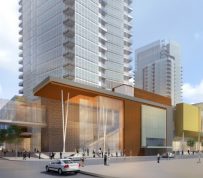 RioCan Investment Trust and Embassy BOSA are teaming up to build a $300-million multi-family residential project in East Village that will include a Loblaws market as the first retail tenant in the development. The development will consist of 500 new condominiums. "This new investment is a powerful testament to the momentum we've created here in East Village," said Michael Brown, president and chief executive of Calgary Municipal Land Corporation. "We have now attracted more than $2.2 billion...
read more
Story by: Allan Benner, The Tribune Ontario was better off 40 years ago when it comes social housing, said Ontario's Minister of Municipal Affairs and Housing Ted McMeekin. In the years since, social housing has become "a real scourge and we need to work on that," said the Liberal MPP representing the riding of Ancaster-Dundas-Flamborough-Westdale. The problem, however, is becoming a priority for the current Liberal government, he added. "In the coming months we're going to be working very...
read more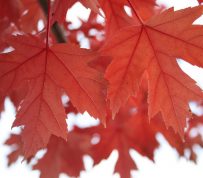 Story by: Monika Warzecha | BuzzBuzzHome Nearly all Canadian provinces can expect to see population growth over the next two decades according to the latest predictions from Statistics Canada. Ontario will keep its claim on the title of most populous province. By 2038, Ontario could see its number of residents grow between 14.8 million for the low-growth scenario and 18.3 million in the high-growth scenario, with immigration buoying the numbers. The low- and high-growth projections used...
read more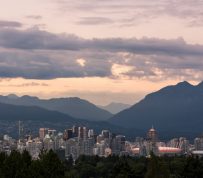 Story by: Kat Sieniuc | BuzzBuzzHome Calgary with its jobs and steady incomes, Waterloo with its high-tech sector's reputation for innovation, and Vancouver with its overall high quality of life, all ring in as most attractive cities to live in for newcomers to Canada, a new study finds. The Conference Board of Canada analyzed 50 of Canada's largest city for their attractiveness to migrants and found that Waterloo, Calgary, Ottawa, GTA suburb Richmond Hill, Vancouver, and St. John's were the...
read more
Story by: Carys Mills | Ottawa Citizen   More than 10,000 Ottawa households waited for affordable housing last year, facing an average of almost five years on a waiting list. The waiting list, which grew 3.8 per cent since 2012, was outlined last week by the Ontario Non-Profit Housing Association's report on rent-geared-to-income spots. The growing wait has added to calls for the next city council to take further steps to boost affordable housing and tackle homelessness municipally, as well...
read more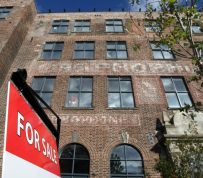 Story by: David Kaufman  |  Financial Post Investors, even professional ones, have a tendency to lump real estate investments into one bucket, but that is unhelpful when allocating investment dollars and assessing how risk is spread across a portfolio. To illustrate this point, I was in a recent investment committee meeting for a large endowment fund at which two real estate investments were up for consideration. The first was a mortgage fund, mostly made up of low loan-to-value construction...
read more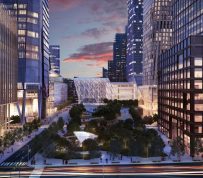 Story by: Monika Warzecha | BuzzBuzzHome  While snow birds may be a big part of the American real estate market, Canadian companies are also making headlines for writing big cheques for massive properties south of the border. Adventus Realty Services, a Vancouver-based company, recently picked up three office buildings near O'Hare airport in Chicago for the tune of $95 million. Chicago Business is reporting that once completed, the purchase of 617,616-square-feet of commercial space would be...
read more
CALGARY – Vancouver, Toronto and Calgary remain the wealthiest cities in the country but the gap between them in average household net worth is narrowing, according to data released Monday by Environics Analytics, a marketing services and data analytics company. WealthScapes 2014, a database on the assets, liabilities and wealth of Canadians to December 2013, found that the average household net worth in Vancouver was $710,095 followed by Toronto at $693,652 and Calgary at $680,377. "But...
read more