Development
By: Sean MacKay | BuzzBuzzHome Toronto is still by far the most active market for new residential construction in Canada, but Calgary is rising quickly. At the end of Q3 2014, the Alberta boomtown had a total of 31,164 homes under construction in its metropolitan area (CMA), up 5.86 per cent from the second quarter. The jump in construction was enough to overtake Montreal and land in the number two spot on BuzzBuzzHome's Q3 report on Canada's Top Ten Residential Construction Markets. At 77.1...
read more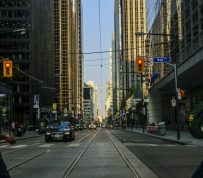 Story by:  Kat Sieniuc | BuzzBuzzHome Imagine if your morning commute to work amounted to rolling out of bed and pushing the "down" button in the elevator – without ever having to leave the building, let alone drive a car. That's the reality for residents of Toranomon Hills, a 52-storey skyscraper near Roppongi Hills in Tokyo that also serves as an office building, hotel, garden, historical shrine and chapel, as well as multiple restaurants. It's walking distance from 11 transit lines and...
read more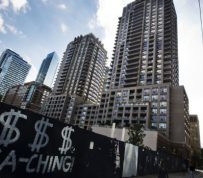 Story by: Thomson Reuters Glass panels have been falling off newly built Toronto condos, including luxury Shangri-La and Trump towers While Toronto's housing boom rolls on, some of the housing itself is falling apart. Canada's biggest city has more than 100,000 units under construction as developers and investors seek to cash in on condo prices that are up 25.7 per cent in the city over the past five years. The trouble is, many buildings are so poorly constructed that some...
read more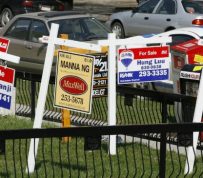 Story by: Susan Pigg Business Reporter, TheStar.com Toronto, Vancouver and Calgary unlikely to see downturn in house prices until interest rates rise: BMO The housing boom is now over for most Canadian cities, with the exception of the "Hot 3" — Toronto, Vancouver and Calgary — which are unlikely to see a downturn until interest rates tick upward, according to a new housing report from BMO Economics. "Strong demand and lean listings" in those three cities have continued to push prices higher...
read more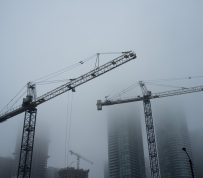 Story by: Kat Sueniuc  |  BuzzBuzzHome The value of Canadian building permits saw a steep decline in August, following three consecutive months of double-digit gains, according to new data released by Statistics Canada Tuesday. Lower construction intentions for residential buildings in Ontario and non-residential buildings in Quebec caused the value of permits issued by municipalities to plunge 27.3 per cent from the previous month — a far cry from some forecasters' initial expectations of...
read more
Story by: Jeff Lee and PETER O'NEIL, Vancouver Sun Federal agency and three First Nations form joint partnership to develop Jericho lands and former RCMP headquarters Two of the last big pieces of federal land in Vancouver, the vast Jericho military enclave and the RCMP's old headquarters near Cambie and 33rd Avenue will become new residential neighbourhoods. The federal government's property arm, Canada Lands Company, has formed a joint partnership with three First Nations, the...
read more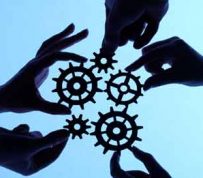 The statement of shared principles of the National Forum on Housing and the Economy, addresses the important issues of housing availability, choice and affordability. One in 4 Canadians pays more than 30% of their income on housing, which is beyond the accepted standard for affordability. When too large a proportion of household income is required to pay for housing, other necessities are often sacrificed. As well, Canada's economic growth is being hindered by the lack of affordable housing...
read more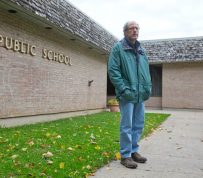 Story by: By Norman DeBono, The London Free Press The city has bought a north London school — and it could be the first of many. In a pilot project, the former Sherwood Forest public school site will become home to single-family homes, townhouses and a park, but it won't be a developer calling the shots. The city is readying the site for sale to a builder, but there's little chance of a legal or development scrap because the city — in a move that's the first of its kind — is zoning the site...
read more
Story by: The Toronto Star | Real Estate  Toronto is on track to see a record number of house sales this year as demand — and prices — continue to climb beyond almost anyone's expectations, even for condos. More than 8,000 homes sold across the GTA in September, bringing the numbers up almost 11 per cent for the first three quarters of 2014 compared to the same period last year, according to figures released by the Toronto Real Estate Board Friday. Prices were up 8.5 per cent for the same...
read more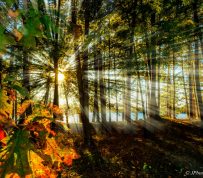 Story by: Kat Sieniuc  |  BuzzBuzzHome Vancouver, Montreal and Halifax's more than 100 million trees provide environmental benefits of over $250 million per year, with every dollar spent on annual maintenance giving a return of between $1.88 and $12.70, says a new report from TD Economics. "[Urban forests] are valuable environmental resources," said TD Economics chief economist, Craig Alexander, in the analysis that came out Wednesday. With the historic climate march in New York City that saw...
read more