Development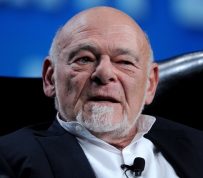 Story by: Alby Gallun Sam Zell doesn't see an end to the apartment boom anytime soon, saying demographics will continue to work in the market's favor. The Chicago financier, one of the nation's biggest apartment landlords, remains high on the sector even as the for-sale housing market continues to recover from the crash. For investors, it has been a good place to be as more Americans hold off on home purchases, wary of being tied down by a mortgage, and rent instead. "The...
read more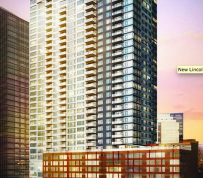 Story by: Marc Stiles ,Staff Writer – Puget Sound Business Journal Despite a growing number of new apartments, the vacancy rate in greater Seattle is dropping and rents are rising, according to a new report by Apartment Insights Washington of Seattle. The report says that monthly average rents in King and Snohomish counties increased $28 during the first three months of the year. That's "a significant" increase of just over 2 percent, said Tom Cain of Apartment...
read more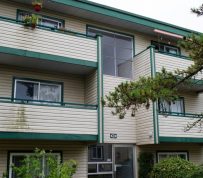 Story by: BARBARA YAFFE, VANCOUVER SUN COLUMNIST Buyers tend to be local as sticker shock keeps foreign and most national buyers out of the Vancouver market Vancouver-area apartment buildings are in high demand, in a rental market with the lowest vacancy rate and highest rents in Canada. Just as detached houses and condos in the city are fetching the highest prices nationally, so too the "price per door" for multi-family buildings is highest here, in the neighbourhood of $230,000 a unit. That...
read more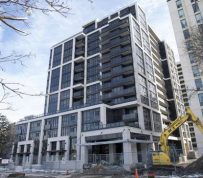 Story by: TAMSIN MCMAHON – REAL ESTATE REPORTER | The Globe and Mail The skylines of Canadian cities, long defined by condominiums, are undergoing a quiet transformation as rental housing makes a comeback. There were nearly 24,000 rental units under construction across Canada in the second half of last year, up 52 per cent from a year earlier, according to commercial real estate brokerage CBRE Group Inc. Across Canada's six biggest cities, rental starts are double their five-year...
read more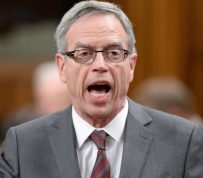 Story by: Gordon Isfeld | Financial Post OTTAWA — In March of 2013, then Finance Minister Jim Flaherty did something few politicians would dare: scolding Canada's banks for racing "to the bottom" on mortgage rates at a time when the housing market was already frothing. "My expectation is that banks will engage in prudent lending — not the type of 'race to the bottom' practices that led to a mortgage crisis in the United States," he said, and blamed the Bank of Montreal specifically. While the...
read more
Story by: GUY DIXON, The Globe and Mail From the upper floors of The Heathview apartment towers, there's a panoramic view of something puzzling about Toronto real estate. South to the shore of Lake Ontario are the clustered outcroppings of condos. Precious few of the new buildings contain apartments purposely built as rentals. The demand for rentals is heavy, but developers have preferred to construct condos. So rental demand has been partly slated by the fact that nearly one-third of condos...
read more
Story by: Katia Dmitrieva, Bloomberg News The dreary six-story apartment block in Toronto's north end was nicknamed "Divorcee Towers" after the newly single who lodged at its short-stay units. Then Timbercreek Asset Management Inc. moved in. Big banks boost condo financing even as unsold units in Toronto hit 21-year high The Bank of Nova Scotia is among lenders boosting loans to condominium developers as regulators become less vocal about housing-market risk, according to Canada's...
read more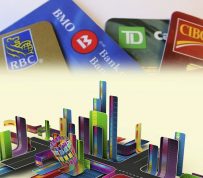 Story by: Sean MacKay | BuzzBuzzHome Canadian existing home sales experienced a monthly drop of 3.1 per cent in January over December, according to a report published yesterday by the Canadian Real Estate Association (CREA). Demand dropped in 60 per cent of Canada's major markets, but it was oil producing provinces that took the biggest hit. The Alberta and Saskatchewan markets witnessed 17.8 per cent and 19.3 per cent month-over-month declines in home sales, respectively. While prices still...
read more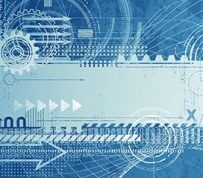 Story by: RICHARD GILBERT | Daily Commercial News  Construction leaders and contractors in Manitoba have formed a new committee to advocate for the implementation of a Prompt Payment Act, which would be applied to public and private projects in the province. "We are still working to get all the key stakeholders aligned to make sure when we approach the government, to introduce this proposed legislation, that we have a document that everybody agrees to and supports," said Brad...
read more
Story by: Alexandra Posadzki | The Canadian Press TORONTO — The appeal of so-called shoebox condos — no larger than the size of two average living rooms — will face its first real test in Canada this year, with an influx of the compact homes set to hit the country's largest real estate market. Investors are betting on big returns from young renters who can't afford to buy in the red-hot real estate market and don't mind living in a unit, about 500 square feet, where their dining table might...
read more