Development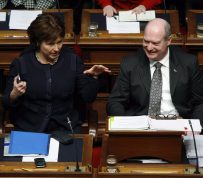 Story by: The Huffington Post Canada  |  By Daniel Tencer B.C.'s Liberal government will likely take a political hit for their decision to impose a foreign buyer tax on the Greater Vancouver housing market, even though the city's housing correction began before the tax took effect, a report from Capital Economics says. "We would be amazed if B.C.'s Finance Minister, Mike de Jong, doesn't get the blame when Vancouver house prices are falling next year," the report said.   "By the time the...
read more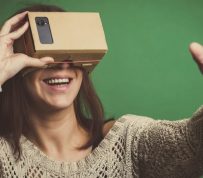 Story by: Awane Jones with Alan Shekhtman and Averie Hah With the rise of digital technology, real estate developers that are taking advantage of virtual reality software and off-plan sales have started to take off in major cities like Miami, Los Angeles and Dubai.  With so many foreign buyers looking to buy off-plan for financial incentives, tech-savvy developer groups, such as Montoni in Laval, Que., have leveraged the newest virtual reality technology to raise their off-plan sales higher...
read more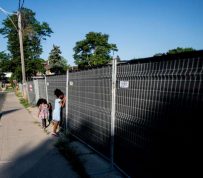 Toronto Housing prices continue to rise in the Greater Toronto Area because of land shortages that are at least partially being driven by builders sitting on real estate in hopes of a rising market, says a new report. CIBC deputy chief economist Benjamin Tal said provincial legislation which has created scarcity of land around the Toronto region has developers feeling confident that prices have nowhere else to go but up, leaving them in no hurry to erect new housing. "If you are an owner of...
read more
A study by real estate consultant Urbanation and obtained by CBC News shows much of Toronto's high rise construction in 2016 is being fuelled by demand from renters who are either unable or unwilling to pay record prices for real estate. It's a significant change from the previous decade's boom, which was spurred primarily by demand from would-be owners. According to the city of Toronto planning department, there were 28 highrise development applications in the first...
read more
Story by: Jennifer Chevalier, CBC News Realtor says measures to cool Vancouver's housing market could turn up the heat in Ottawa.  An Ottawa-area real estate agent says Ottawa's housing market will feel the impact of Vancouver's new foreign home buyers' tax and could become the number two destination for foreign buyers in Canada.  Charlie Sezlik's company markets luxury condos and homes in Ottawa to buyers in China. He said the capital will feel a ripple effect...
read more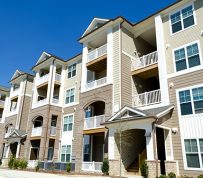 Our New Report Examines Purpose-Built Rental Housing across the Country The primary rental market, also known as the purpose-built rental market, is occupied rental units in privately initiated, purpose-built rental structures of three units or more. These can be in apartments or row houses. The secondary rental market consists of all rental-occupied housing units that do not fall under the purpose built umbrella. It includes rented condominiums, subsidized rental units, rented freehold row...
read more
Story by: Justin da Rosa CMHC has released a report on Fort McMurray's housing market, following the wildlfires that devastated a large swath of it earlier this year. "Experience from previous natural disasters in Alberta suggests that many of the destroyed structures will be rebuilt. Fort McMurray will likely be no exception," Tim Gensey, market analyst at Canada Mortgage and Housing Corporation, said in a release. "Expect increased construction activity in the new home market and declining...
read more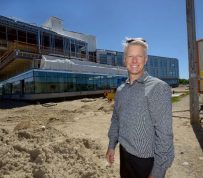 Written by Pat Currie, Special to Postmedia Network When the shovels went into the ground earlier this year at Sifton Properties' new West 5 development in west London, many eyes were watching. "This is an incredibly unique development not only in Ontario but also for Canada and all of North America," says Andrew Oding, a senior building science associate with Cambridge-based Building Knowledge Canada Inc., founded 30 years ago as a centre for expertise in design and construction of super...
read more
Story by: Justin da Rosa Despite sobering stats on the condo rental market in Toronto, one veteran investor is still bullish on prospects within Canada's largest city. "They are still an excellent buy. I'm also an agent and I deal primarily in the condo market," Todor Yordanov, a Toronto-based investor, told Canadian Real Estate Wealth. "I just got off the phone with my rental agent who does leases in Toronto and we're seeing five offers for single condos for rent." Yordanov's experience is...
read more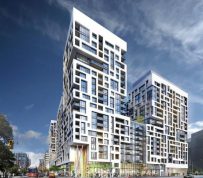 Story by: Josh Sherman Here's a look at Toronto's Top 10 developments for June 2016. . . . 10. Studio 2 by Aspen Ridge Homes 9. St. Lawrence Condominiums by Cityzen Development Group and Fernbrook Home 8. Canary Park Condos by Dundee Kilmer Developments Limited 7. Minto Westside by Minto 6. Opal Urban Towns by Time Development Group 5. 35 Wabash by Zinc Developments 4. ConneXion by North Star Homes 3. The Carnaby by Streetcar Developments and Dundee Realty 2. The Brownstones at...
read more