Development
by Jim Murphy President, Federation of Rental Housing Providers of Ontario Failure to do so will put more pressures on vacancy rates and continue to inflate housing prices while squeezing new entrants out of the market. With housing prices and apartment rents at an all-time high, Ontario is facing a housing affordability and supply challenge that's left many people unable to find affordable housing options in its biggest cities. Even with a fall back in the market over the past few...
read more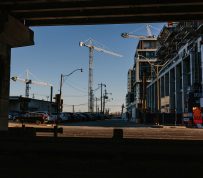 Statistics Canada reports growth data on Thursday that will confirm the nation's economy has entered rarefied territory. Economists are forecasting an expansion in second-quarter gross domestic product at about the same 3.7 percent pace recorded in the first three months of this year. Even with an anticipated second-half slowdown, that should leave Canada flirting with 3 percent growth for all of 2017. If that happens, it would end a five-year stretch of sub-3 percent growth that's already...
read more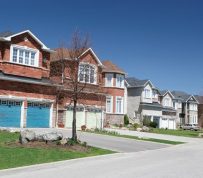 A rental housing project targeted for single parents who need support to secure and maintain housing is underway in Regina, Saskatchewan. Ground-breaking for the project was announced on August18. The project is a four-level apartment building that will be built on land owned by Gabriel Housing. It will consist of six one-bedroom and six two-bedroom units. The Government of Canada, through Canada Mortgage and Housing, and the Province of Saskatchewan, through Saskatchewan Housing, are jointly...
read more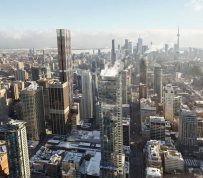 Canadian real estate lender Firm Capital Corp. is helping to finance the country's tallest condominium building. Firm Capital is lending C$135 million ($108 million) toward a first mortgage on The One, an 82-story tower under development in downtown Toronto, according to Chief Executive Officer Eli Dadouch. The company is the mortgage banker for the publicly traded Firm Capital Mortgage Investment Corp. Developer Sam Mizrahi is building the condo tower at the former site of a men's clothing...
read more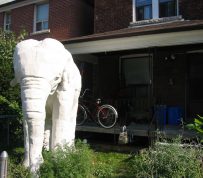 Markets just can't seem to get on the same page as chief executives of Canada's top banks when it comes to the cooling of the nation's hottest housing markets. The TSX financials remain essentially flat on a year-to-date basis in part due to concerns the big five banks will take a hit due to a drop off in activity and prices in Vancouver and Toronto. Canada's banks say the lenders will not only be able to withstand the cooling, but see the slowing as a positive sign for the long-term stability...
read more
Landlords are boosting rents to try and beat new rent control rules brought in across the province in April Rental rates in Ontario soared just before the province implemented its expanded rent control rules in April, according to a report out Friday. Condominium research firm Urbanation Inc. said the 5.1-per-cent jump in rents from the first quarter to the second quarter was the largest quarterly increase on record and sent the average rent in the Greater Toronto Area condominium market to...
read more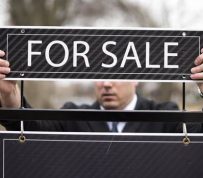 The real estate industry is "holding its breath" as regulators look to extend tough mortgage rules in the face of a sharp slowdown in the country's largest market. Canada's banking regulator, the Office of the Superintendent of Financial Institutions, is taking aim at the uninsured mortgage market – where homeowners make a down payment of 20 per cent or more. OSFI is proposing stringent stress tests for those borrowers, in line with what's already happening in the insured market. The period...
read more
Latest numbers from the Calgary Real Estate Board (CREB) revealed reliable growth in the city's housing sales for the first half of this year, in what is appearing to be even more proof of a recovering market. On an annual basis, residential real estate sales grew by 9.24 per cent, up to 11,957 total closed transactions in that 6-month time frame. This is despite some weakness in this metric by July, with sales declining by 6.14 per cent year-over-year (down to 1,637 sales). "When we look at...
read more
Multiple observers have warned of a performance drop for the Canadian residential real estate market looming just beyond the horizon, a development that might prompt a mass exodus among the thousands of workers (from agents and home stagers to construction workers) that have entered the sector over the past few years. In turn, this could prove to be the straw that breaks the camel's back as the loss of a large number of skilled professionals might lead to even further industry slowdown—and an...
read more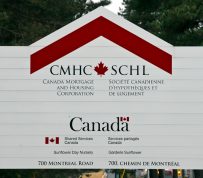 The first-of-its-kind study from CMHC breaks down the rental ownership structure in Canada for what is called purpose-built apartments Individual investors own almost half of the apartment stock in the country and a new survey from Canada Mortgage and Housing Corp. shows those landlords are getting lower rental rates and dealing with higher vacancy rates. The first-of-its-kind study from the Crown corporation released Wednesday breaks down the rental ownership structure in Canada for what is...
read more