Development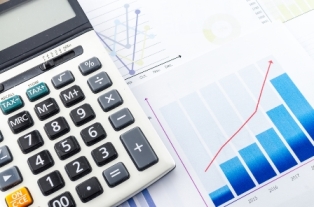 In a new report, the Toronto Real Estate Board announced that the average rents for one-bedroom and two-bedroom condos in the GTA noticeably went up on an annual basis in Q4 2017, based on transactions reported by the metropolitan area's brokers through the Board's MLS® System. The average rent for one-bedroom condo apartments in TREB's jurisdiction went up by 10.9% on a year-over-year basis in the 4th quarter, up to $1,970. Meanwhile, the average two-bedroom condom apartment rent increased by...
read more
Renters looking for an affordable alternative to Toronto and Vancouver have long looked to this city for relief — but they may soon have to look elsewhere. According to rental website PadMapper, Montreal now has the fastest rising rent in Canada. In January the average rent for a one-bedroom jumped a whopping 15.9 per cent year-over-year to $1,310. The increase in price makes Montreal the city with the fourth most expensive rent in Canada, though it still falls well below the top three cities...
read more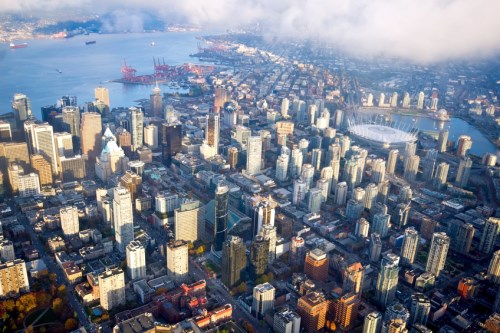 Vancouver is the least affordable city in Canada and the third least affordable in the world, according to the Demographia International Housing Affordability Survey. The annual report ranked Hong Kong first – for the eighth consecutive year – followed by Sydney. Auckland and Melbourne rounded out the top five. Vancouver was the only Canadian city in the top ten. On the other hand, Ireland was ranked as the most affordable city. Rankings were based on the ratio of a city's median housing price...
read more
Further to the government's announcement last Thursday that included the elimination of the 1991 Exemption on rent controls for new rental units, this afternoon the Minister of Housing introduced legislation that amends the Residential Tenancies Act. This bill, if passed, will expand rent control to all private rental units effective as of April 20, 2017 including those occupied on or after November 1, 1991; enable a standard lease; make changes to landlord's own use eviction provisions;...
read more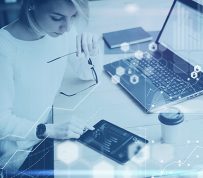 Integrated, "whole-building" energy modelling is a process in which all design options related to a building's energy consumption and generation are simulated and mapped. It is increasingly being used in support of building energy code compliance, green building standard evaluation, and utility and government incentive programs. Recent advances in both energy modelling software and computing power have made it easier to execute what are known as parametric simulations. These types of...
read more
CMHC commissioned a research project to assess the general economics of developing purpose-built rental apartment buildings in six of Canada's major markets. These were Vancouver, Calgary, Winnipeg, Toronto, Montréal and Halifax. The project was undertaken to provide insight on current factors that can influence investors' and developers' decisions to fund purpose-built rental housing. To that end, the analysis used a pro forma spreadsheet tool. This tool was used to summarize the financial...
read more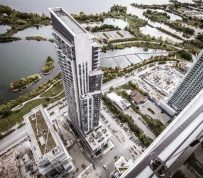 For years, Vancouver has had the priciest rent in Canada. But according to one rental website, another city has now claimed that dubious title. According to data from Padmapper, the average rent for a one-bedroom Toronto apartment came in at a whopping $2,020 in January, edging Vancouver out of the top spot by twenty dollars. The change represents a massive 15.4 per cent year-over-year jump, as the city's demand for rental grows ever stronger. Toronto's apartment vacancy rate currently sits at...
read more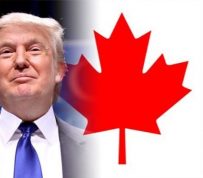 U.S. President Donald Trump's first year in office consisted of many surprises, Twitter rants, executive orders –  and uncertainties that still linger heading into year two. Trade was a big focal point as tensions between NAFTA partners continued to mount. In the Bank of Canada's latest rate decision, Governor Stephen Poloz pointed to uncertainty surrounding the trade deal as "the big cloud" hanging over its economic forecast. While NAFTA may be Canada's biggest concern involving the U.S....
read more
In its latest study, real estate portal Point2 Homes found that quality employment and housing affordability are two of the most important factors that push Canadian millennials toward certain metropolitan markets. The report added, however, that "this upbeat generation obsessed with life-work balance is looking for more than just a well-paying job and a nice house. They want engaging leisure activities, opportunities to socialize with other like-minded millennials, eco-friendly resources, and...
read more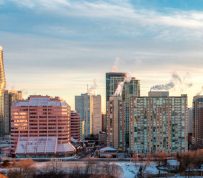 Tenants eye 905 region as average rent in downtown Toronto hits $2,392 in final quarter of 2017. The squeeze on Toronto-region rentals is approaching strangulation with a constrained supply and climbing rents. Condo rents, which rose 9 per cent across the region in the last quarter of 2017 to $2,166 on average, are pushing tenants out of the downtown and into buildings in the 905 area, according to a report from market research firm Urbanation. Its data on rentals leased through the Multiple...
read more