Bylaws / Regulations
Story by: Carys Mills | Ottawa Citizen   More than 10,000 Ottawa households waited for affordable housing last year, facing an average of almost five years on a waiting list. The waiting list, which grew 3.8 per cent since 2012, was outlined last week by the Ontario Non-Profit Housing Association's report on rent-geared-to-income spots. The growing wait has added to calls for the next city council to take further steps to boost affordable housing and tackle homelessness municipally, as well...
read more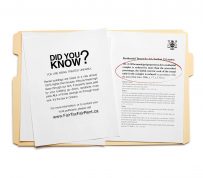 Property Tax Fairness for Renters: It Can Be Done Despite what some politicians say, property tax fairness can be achieved.  FRPO has already demonstrated this by comparing rental property tax rates of various major cities across Canada. Virtually every major city in Canada taxes tenants fairly – with the exception of Ontario.    In Ontario, cities like London, Toronto, Windsor and Hamilton tax tenants at two to three times what they tax homeowners. This is not the case in Montreal, Halifax,...
read more
The RHB Apartment Market Report for 2014 reports on the current state of the rental housing industry across Canada, including vacancy rates and average rent increases. Also provided are economic and apartment sales forecasts for 2014 and 2015. The report has been prepared by John Dickie, CFAA President, and Tony Manganiello of Cushman & Wakefield, using the CMHC Fall 2013 Rental Market Surveys, CMHC Housing Market Outlook, Canada Edition – First Quarter 2014, and proprietary data and...
read more
Following last December's fire that left one dead , the massive fire that leveled a three story apartment building in New Westminster, BC (video coverage below) and last week's fire that destroyed Hamilton's oldest apartment buildings on Bold Street, seem to have resurfaced major media attention regarding fire safety in the rental housing industry. Although many of these fire's we're not tenant related, these recent events should give property owners and tenants a reason to pause and consider...
read more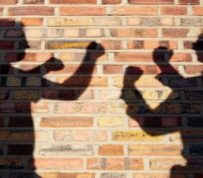 This is a problem that festers in too many rental properties. Every time the phone rings the landlord is afraid it's another complaint from a tenant about "that one."  It festers because landlords don't deal with tenant situations as they arise, but let them fester until they are intolerable or the landlord has simply has a bad day and says, "Enough!"  The result will often result in the landlord gnashing teeth and vowing vengeance, but will make the recalcitrant tenant gleeful. Here's what...
read more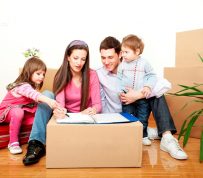 Dealing with rent increases isn't always easy. In order to have a happy tenant, the landlord and tenant must communicate well. Unfortunately, there comes a time when all landlords will need to increase the rent. For some it is keeping up with the market value or for others it is to offset the price of costly repairs. Here are some examples from FRPO on how to effectively communicate the annual rental increase to tenants. Click here to download the PDF form.     Rental Housing Costs are...
read more
As of January 1, 2014, the 2012 Ontario Building Code came into effect. Parts of the code, especially those concerned with energy efficiency and on-site sewage systems, will come into force over the next few years, but the 2012 Ontario Building Code contains regulations that all property managers and building owners should be aware of.  Property Protection and Health The 2012 Building Code has enhancements to property protection and health, including: Removing window screens as an acceptable...
read more
November 27, 2013 Bill 77, the Hawkins Gignac Act (Carbon Monoxide Detectors), 2013 passed 3rd Reading by the Ontario Legislative Assembly today. This new law will require working carbon monoxide detectors in all homes with fuel-burning appliances or attached garages. Bill 77 has been proceeding through the legislative process for the past 4 or 5 years.  FRPO has worked Bill 77's author, Ernie Hardeman MPP, and also appeared before the Standing Committee on Social Policy, to provide advice and...
read more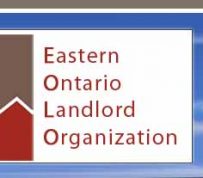 EASTERN ONTARIO LANDLORD ORGANIZATION News Release September 23, 2013 City of Ottawa Lobbyist Registry The City of Ottawa Lobbyist Registry has been in place for a year now. The registry requires certain communications between business people (including rental housing executives and employees) and City Councillors or staff to be reported. What should you report? Lobbying activities that are designed to have an impact on city decisions affecting by-laws, programs or contract need to be...
read more