Broker Sales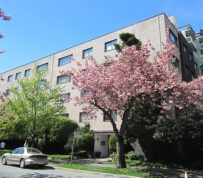 Landlords are paying record prices in a "relentless pursuit" of cash-flowing apartment buildings across Metro Vancouver, according to multi-family specialist Dave Goodman of HQ Commercial. Total sales of rental apartment buildings surged 36% in the first six months of this year, compared with the same period in 2013, with suburban markets seeing a 212% increase in total apartment unit sales. In Vancouver, where the average price of an apartment rental suite increased 13% to a record $302,179,...
read more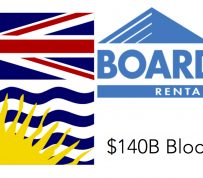 Canada's biggest residential landlord has unloaded all its British Columbia rental property in a $140 million blockbuster deal that closed May 29. "This is the largest multi-family deal of this year in B.C., maybe of this century so far," said Lance Coulson of CBRE Ltd. National Apartment Group, Vancouver, who helped broker the four-property sale for Calgary-based Boardwalk Real Estate Investment Trust (BEI.UN TSX). The portfolio includes two concrete apartment towers in Burnaby's Metrotown, a...
read more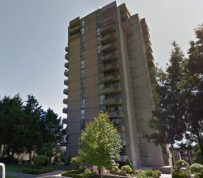 Talk about solid investments: two concrete apartment buildings have been sold in North Vancouver. A 15-storey, 88-suite high-rise in the Lower Lonsdale neighbourhood marks the first high-rise, purpose-built apartment building sold in 23 years in North Vancouver (151 East Keith Road, shown in the picture). An 18-suite low-rise, in Vancouver's tony Kerrisdale area, has also been purchased by a developer as part of a land assembly. Both transactions were reported in the most recent edition of The...
read more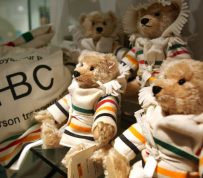 Hudson's Bay Co. is forging ahead with plans to spin off a real estate investment trust, as retailers continue to seek ways to unlock value from their properties. Some industry players questioned whether a REIT would still be in the works after HBC announced on Monday it is selling one of its best locations, the flagship Queen Street store in Toronto, to Cadillac Fairview Corp. Ltd. But HBC says the deal is intended to pave the way for a spinoff. "We are seriously focused on a REIT going...
read more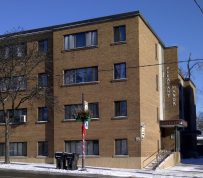 Pleasant Manor – 501 Mount Pleasant Road, Toronto Pleasant Manor is a quaint four storey walk-up in a lovely residential neighbourhood in midtown Toronto that surrounds a vibrant stretch of restaurants, cafés, and boutique shops.  The building in popular Mount Pleasant, offers 13 studios and 15 1 bedroom apartments for rent, a welcome addition to Hollyburn's growing rental community. Hollyburn's most recent acquisition, on the corner of Mount Pleasant and Millwood Road, features spacious...
read more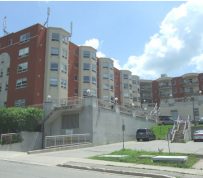 Skyline Apartment REIT Moves Into the City of Stratford, Hits 10,000 Unit Milestone! On Friday, December 20th 2013, Skyline Apartment REIT purchased two properties in the beautiful city of Stratford, ON. The first property, located at 136 Ontario Street, had a purchase price of $10.185M and comprises 53 units, with an additional 11,049 square feet of commercial space. The second property at 42 Campbell Court had a purchase price of $6.615M with 78 units. The acquisition of these two properties...
read more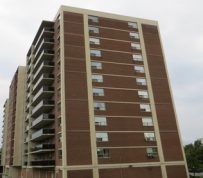 Starlight Investments Ltd. Expands Portfolio in Mississauga 100 DUNDAS STREET EAST, MISSISSAUGA, ONTARIO Starlight Investments Ltd. ("Starlight") is pleased to announce that it has completed the acquisition of a 169 unit multi-family complex, located at 100 Dundas Street East in Mississauga, Ontario. The property (the "Property") is a thirteen-storey high-rise located near the city centre, only minutes away from the popular Square One Shopping Centre.  The Property's location provides...
read more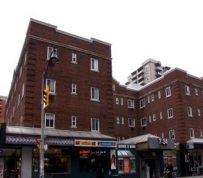 Starlight Investments Ltd. Expands Downtown Toronto Portfolio Starlight Investments Ltd. ("Starlight") is pleased to announce that it has completed the acquisition of a 35 unit multi-family residential building with street level retail, located at 77 Wellesley Street East in downtown Toronto, Ontario. The property (the "Property") is a four storey low-rise building located on the southwest corner of Church Street and Wellesley Street East. The Property is located  in the heart of a vibrant and...
read more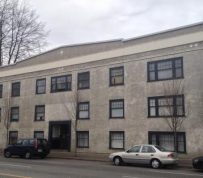 Langara Apartments   |   2930 Cambie Street, Vancouver 14 Suites -$3,250,000 Langara Apartments is a wood frame 14-suite three-storey apartment building located in Vancouver's popular Mount Pleasant neighbourhood within walking distance to a wide range of amenities, cafes and only two blocks to the Cambie Canada Line Station. Built in the 1940s, the property is improved on a corner C-2C zoned site providing an excellent opportunity for a future land assembly or for an investor to update...
read more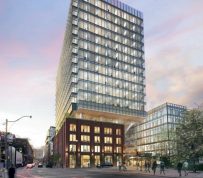 Queen Richmond Centre West, or QRC West, developed by Allied Properties REIT and designed by &Co. Architects, is destined to be a landmark in Toronto's Entertainment District. Due for completion in mid-2015, QRC West will impress with its innovative and smart design features, especially in abundance in its L-shaped atrium/lobby which we shall focus on today, but also for less obvious features that include fully-automated daylight harvesting, a glare control system with external solar...
read more