Broker Sales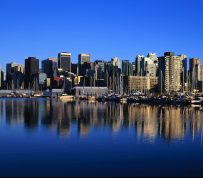 By The Canadian Press, Wed., Jan. 4, 2017   Release wraps up  tumultuous year for cooling housing market.   VANCOUVER—Home sales in Metro Vancouver dropped by 5.6 per cent in 2016, the city's real estate board said Wednesday, wrapping up a tumultuous year in one of the country's most watched housing markets.   The composite benchmark price for all residential properties in Metro Vancouver, as measured by the Multiple Listing Service home price index, hit $897,600 in December. That's a 17.8 per...
read more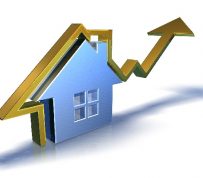 There are four key reasons housing prices have soared in Vancouver and Toronto over the last two decades, according to a report released by RBC on Friday. And foreign investment is not one of them.   The report estimated that since 1999, home prices in Toronto have increased 162 per cent in Vancouver and 140 per cent in Toronto. There have been many theories as to why this has happened, but according to RBC, there isn't one singular factor to blame. Here's a breakdown quantifying the main...
read more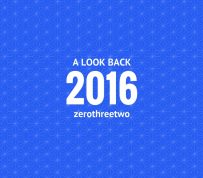 It has been a busy year for government intervention into the Canadian real estate market, and not just the hottest Toronto and Vancouver regions as many of the policy changes impact homebuyers across Canada. Below, BNN looks back at the highlights of 2016 Canadian housing policy.   Feb. 15 – Down payment hike – Announced in December of 2015, Ottawa raised the minimum down payment requirement for homebuyers to 5 per cent of the purchase price up to $500,000 and 10 per cent of any amount...
read more
Despite the falling Loonie, Canadians have bought a record $3.8 billion worth of Manhattan real estate in 2015. Among their prizes: the largest private real estate development in U.S. history. By: Bloomberg News Canadians are invading Manhattan. The country's largest real estate investors have bought a record $3.85 billion in property this year in the New York city borough and spent more than any other foreign country in the last decade, according to data from Real Capital Analytics Inc. The...
read more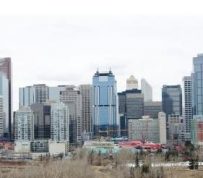 CALGARY – A low rental vacancy rate combined with high rents is proving to be a good environment these days in Calgary for investors in the multi-family commercial real estate market. That buoyant environment has kept activity, in terms of sales, down compared with a year ago. "We're not seeing a lot of transaction volume and velocity," said Eric Horvath, vice-president/partner in investment sales with Colliers International in Calgary. "Volume in terms of dollars and cents and velocity...
read more
Story by: Hyder Owainati | BuzzBuzzHome The hefty price tag for London's iconic pickle-shaped skyscraper, the Gherkin, has done little to dissuade potential buyers from nibbling. Just a few weeks after it was announced that the 44-storey Norman Foster-designed tower would hit the market for upwards of $1 billion USD, the rumor mill is already spinning with news of potential bidders. Those who have expressed interest include Qatari royals, the Al-Thani family, among other Middle Eastern...
read more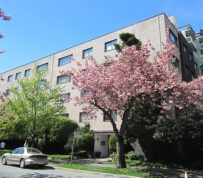 Landlords are paying record prices in a "relentless pursuit" of cash-flowing apartment buildings across Metro Vancouver, according to multi-family specialist Dave Goodman of HQ Commercial. Total sales of rental apartment buildings surged 36% in the first six months of this year, compared with the same period in 2013, with suburban markets seeing a 212% increase in total apartment unit sales. In Vancouver, where the average price of an apartment rental suite increased 13% to a record $302,179,...
read more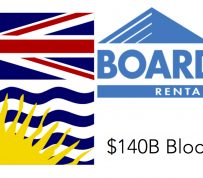 Canada's biggest residential landlord has unloaded all its British Columbia rental property in a $140 million blockbuster deal that closed May 29. "This is the largest multi-family deal of this year in B.C., maybe of this century so far," said Lance Coulson of CBRE Ltd. National Apartment Group, Vancouver, who helped broker the four-property sale for Calgary-based Boardwalk Real Estate Investment Trust (BEI.UN TSX). The portfolio includes two concrete apartment towers in Burnaby's Metrotown, a...
read more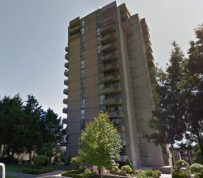 Talk about solid investments: two concrete apartment buildings have been sold in North Vancouver. A 15-storey, 88-suite high-rise in the Lower Lonsdale neighbourhood marks the first high-rise, purpose-built apartment building sold in 23 years in North Vancouver (151 East Keith Road, shown in the picture). An 18-suite low-rise, in Vancouver's tony Kerrisdale area, has also been purchased by a developer as part of a land assembly. Both transactions were reported in the most recent edition of The...
read more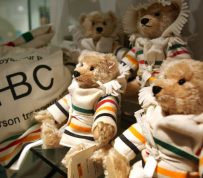 Hudson's Bay Co. is forging ahead with plans to spin off a real estate investment trust, as retailers continue to seek ways to unlock value from their properties. Some industry players questioned whether a REIT would still be in the works after HBC announced on Monday it is selling one of its best locations, the flagship Queen Street store in Toronto, to Cadillac Fairview Corp. Ltd. But HBC says the deal is intended to pave the way for a spinoff. "We are seriously focused on a REIT going...
read more