Association News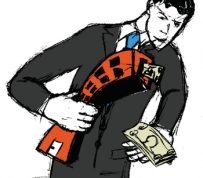 It's election year for mayors and city councillors across Ontario. Which means you'll hear municipal candidates campaign for "lower rent", "affordable housing" and "protecting tenants". This is what you won't hear: City councillors actually cause higher rents for tenants.  City councils impose the highest, most regressive tax rates in Canada on the lowest income residents. City councillors charge tenants two to three times more in property tax than homeowners. Usually they get away with it. ...
read more
Toronto | Wed. April 9, 2014 | Old Mill Inn | 21 Old Mill Road Ottawa | Tues. April 15, 2014 | Hampton Inn & Conference Centre | 100 Coventry Road Kingston | Wed. April 16, 2014 | Donald Gordon Conference Centre | 421 Union Street Toronto | Thurs. April 24, 2014 | Old Mill Inn | 21 Old Mill Road London | Tues. April 29, 2014 Lamplighter Inn | 591 Wellington Road   Topic Summary: • Starting a Tenancy Right • Rent Deposit Rules • Importance of a good lease • Ending a Tenancy Best Practices...
read more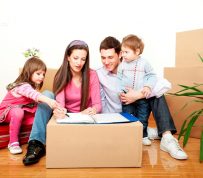 Dealing with rent increases isn't always easy. In order to have a happy tenant, the landlord and tenant must communicate well. Unfortunately, there comes a time when all landlords will need to increase the rent. For some it is keeping up with the market value or for others it is to offset the price of costly repairs. Here are some examples from FRPO on how to effectively communicate the annual rental increase to tenants. Click here to download the PDF form.     Rental Housing Costs are...
read more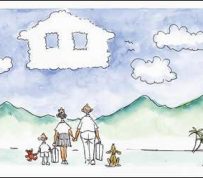 It's up to government to unlock the door to affordable housing  I was fortunate to attend the recent National Multi-Housing Council's (NMHC) annual Apartment Strategies Conference in Boca Raton, Florida.  Fortunate, not just to get break from Toronto's minus-20 temperatures, but to also get a glimpse of the future for housing in Ontario. One of the highlights was a presentation by NMHC President Doug Bibby, where he highlighted a barrage of major trends for rental housing in the U.S....
read more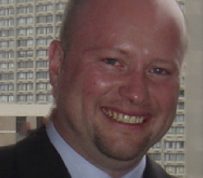 SCOTT ANDISON has been named President & CEO of the Federation of Rental-housing Providers of Ontario (FRPO) as of January 20, 2014. Previously, Scott was with Cushman & Wakefield (Canada) where he was the national practice leader for commercial property tax. He brings extensive government relations, board management, and association leadership experience gained through progressive positions throughout his career. He has held senior director and CEO positions with provincial and...
read more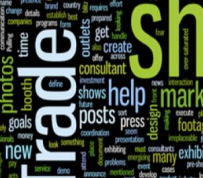 Wednesday, March 26, 2014 |  Michelangelos Banquet Centre 1555 Upper Ottawa Street, Hamilton ON             Why attend the trade show? To view new products in the Apartment Rental Industry. To meet new Suppliers & reconnect with current ones. To get competitive quotes from suppliers face to face. Networking with suppliers & landlords Its FREE to attend There will be FREE food and refreshments There are FREE draws with a chance to win an IPad touch! Vendors will be giving away FREE...
read more
***Report highlights the rental housing industry's contribution to jobs, tax revenue, infrastructure investment and GDP
*** Don Mills – Ontario's rental housing industry contributed over $18.3 billion to the province's GDP in 2012, while supporting 147,000 full-time jobs and generating $7 billion in tax revenues to governments, according to a new report released today by the Federation of Rental-housing Providers of Ontario (FRPO). The report, along with a summary of highlights titled,...
read more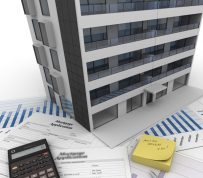 The current application of the HST self-supply rules to multi-residential buildings is contrary to sound housing policy. It is widely acknowledged that Canada would benefit from more purposebuilt rental housing construction, but the application of the HST self-supply rules create uncertainty and other disincentives to build rental housing. The purpose of the HST self-supply rules is to put builders on an equal footing with investors who buy a new (or substantially renovated) residential...
read more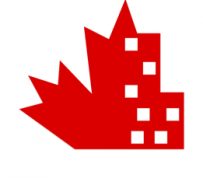 News Release           December 3, 2013  CFAA Addresses New Conservative Housing Caucus In late November CFAA addressed the new Conservative Housing and Construction Caucus CFAA advocated: improvements in the tax treatment of existing rental housing greater use of direct financial assistance to low-income households so that they can rent in the private market if they choose, rather than move into social housing. Besides helping the tenants, that direct assistance for low-income tenants would...
read more
2013 FRPO MAC Award WinnersThe Federation of Rental-housing Providers of Ontario (FRPO) is pleased to announce the winners of the 2013 FRPO MAC (Marketing, Achievement and Construction) Awards, as presented at FRPO's Awards Gala Dinner on December 5, 2013, in Toronto. Lifetime Achievement Award Jack Weinbaum – WJ Properties   Property Management Website Realstar Management  – www.realstar.ca   Property Management Advertisement Timbercreek Communities   Advertising Excellence –...
read more