Association News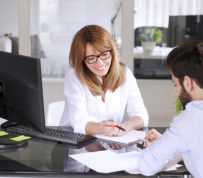 Story by: Christine Bright | Property Management Insider Being able to manage the leasing, residents, and staff are critical functions of a good property manager, but often I hear from regional managers and other leaders in the multifamily housing industry that managers are good at running properties, but don't fully understand how to read a financial statement. Understanding Financial Variances in Property Management Usually, the reason is that no one has invested the time to teach them to...
read more
Ushering a new era in news for Canada's Apartment Industry Professionals Last year the RHB Insider Network was well received and more importantly well viewed. RHBIN video interviews provide our audience with an inside look as our guests share inside information and engage in open discussions that elaborate on timely issues and decision-making processes affecting the rental housing industry. The challenge was now to continue delivering on topics you want to know more about in an even...
read more
As Canada's most widely read apartment magazine and newsreel, RHB is proud to be the official media sponsor for the rental housing industry's most significant event. The Canadian Federation of Apartment Associations (CFAA) two-day Conference and Trade Show and the half-day Building Innovations Bus Tour is once again back in Toronto from June 10 to 12. The seventh annual CFAA Conference and Trade Show is unlike other conferences and trade shows; this conference is focused...
read more
Last week FRPO started its annual round of RTA seminars, to help landlords and property management staff learn about Ontario's complex residential tenancy law. It's little wonder why members keep coming back to learn at these sessions. At over 350 pages, Ontario's Residential Tenancies Act and its regulations is the most complicated landlord-tenant law in North America. British Columbia, one of the most tenant-friendly provinces in Canada, has a Residential Tenancy Act clocking in at about 60...
read more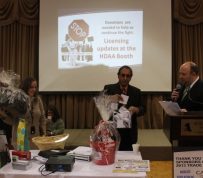 LPMA – Members' Dinner and General Meeting Tuesday,  March 10  –  London The London Property Management Association (LPMA) will host its members' dinner and general meeting on March 10 from 5:30 to 8:30 pm. The dinner sign in and networking portion of the evening will take place from 5:30 to 6:00 pm. Dinner will commence at 6:00 pm, and from 6:45 to 7:00 pm the general meeting sign in and networking will occur, with the general meeting to follow. James Hind from the London Fire...
read more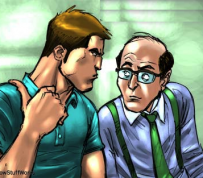 In a recent case, the Human Rights Tribunal of Ontario (the HRTO) awarded a woman $1,000 after she learned that her landlord made inappropriate remarks regarding the size of her, and her daughters', breasts. The remarks were made by the landlord to the building superintendent, but were overheard by a third party who later repeated them to the tenant. The tenant filed a complaint to the HRTO which ultimately resulted in the award. Under the Ontario Human Rights Code there are special...
read more
February 11th @ 6:00 pm The Waterloo Regional Apartment Management Association (WRAMA) will hold its general membership meeting on February 11 at the Golf Steak House, 598 Lancaster Street West in Kitchener. Dinner will be served at 6:00 pm and includes soup, salad, an entrée, dessert, coffee, tea, and tax and gratuities. The 2-hour seminar will begin at 8:00 pm. Dinner served at: 6:00 pm Seminar: 8:00 pm to 10:00 pm Location: Golf Steak House, 598 Lancaster Street West, Kitchener Cost: Free...
read more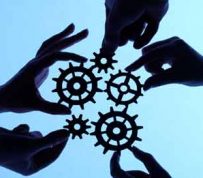 The statement of shared principles of the National Forum on Housing and the Economy, addresses the important issues of housing availability, choice and affordability. One in 4 Canadians pays more than 30% of their income on housing, which is beyond the accepted standard for affordability. When too large a proportion of household income is required to pay for housing, other necessities are often sacrificed. As well, Canada's economic growth is being hindered by the lack of affordable housing...
read more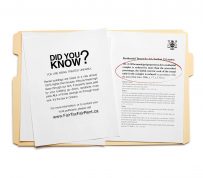 Property Tax Fairness for Renters: It Can Be Done Despite what some politicians say, property tax fairness can be achieved.  FRPO has already demonstrated this by comparing rental property tax rates of various major cities across Canada. Virtually every major city in Canada taxes tenants fairly – with the exception of Ontario.    In Ontario, cities like London, Toronto, Windsor and Hamilton tax tenants at two to three times what they tax homeowners. This is not the case in Montreal, Halifax,...
read more
***Events start as soon as September 17th*** Labor Day weekend marks the unofficial end of a lot of things. Although the weather says otherwise, people return to their normal routines under the assumption that fall has arrived and watermelon salad and hot dog buns can be removed from the grocery list. The most prominent sign that summer has ended however, is the flurry of  industry invites that inundate our inboxes. To ensure you don't miss any of your favourite events, check out the...
read more