Association News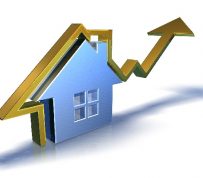 There are four key reasons housing prices have soared in Vancouver and Toronto over the last two decades, according to a report released by RBC on Friday. And foreign investment is not one of them.   The report estimated that since 1999, home prices in Toronto have increased 162 per cent in Vancouver and 140 per cent in Toronto. There have been many theories as to why this has happened, but according to RBC, there isn't one singular factor to blame. Here's a breakdown quantifying the main...
read more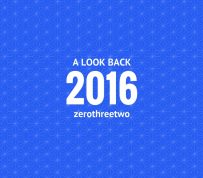 It has been a busy year for government intervention into the Canadian real estate market, and not just the hottest Toronto and Vancouver regions as many of the policy changes impact homebuyers across Canada. Below, BNN looks back at the highlights of 2016 Canadian housing policy.   Feb. 15 – Down payment hike – Announced in December of 2015, Ottawa raised the minimum down payment requirement for homebuyers to 5 per cent of the purchase price up to $500,000 and 10 per cent of any amount...
read more
The Ontario legislature has passed Bill 7 into law, the Promoting Affordability Act, which includes the enabling provisions to give municipalities the option of requiring affordable housing units as part of new residential developments. While this new legislation does not require Ontario municipalities to require developers to offer rental units, condos, or houses at less than market level, it is expected that some municipalities such as Toronto would give serious consideration to making use...
read more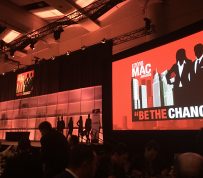 Thank you to everyone who attended this event held on Thursday, December 1st at the Metro Toronto Convention Centre.  We are pleased to have set new attendance and submission records. The MAC Awards provide the opportunity for our industry to celebrate innovation, our commitment to quality and everything that goes into promoting the brand of rental housing. We are pleased to announce this year's winners and offer our congratulations. Lifetime Achievement Recipient
 Ignat Kaneff, Kaneff...
read more
Story by: GTAA On Wednesday, November 30, 2016 Toronto's Licensing & Standards Committee approved the staff recommendation to create a new regulatory by-law for rental apartment buildings that requires property owners to: register the building with the City of Toronto and submit required information; have a process for receiving, tracking and responding to tenant repair requests; notify tenants of service disruptions, property standards appeals, work orders and cleaning plan, install...
read more
In a member bulletin from September 2015, we reported on a Small Claims Court decision (Finney v. Cepovski, 2015) that created significant confusion as to the appropriate legal venue for a property owner to seek recovery of the cost of damages done by a tenant to a rental unit. In this case, the rental housing provider discovered the tenant had caused, or allowed damage to be done to a rental unit, but it wasn't discovered until after the tenant had moved out due to an eviction order...
read more
The Ontario Ministry of Housing has announced that the 2017 annual rent increase guideline will be just 1.5% – half a per cent lower than the current rate of 2.0% The rent increase guideline is the maximum most landlords can raise a tenant's rent without the approval of the Landlord and Tenant Board, and applies to rent increases between January 1 and December 31, 2017. The guideline calculation is set out in legislation, and is based on the Ontario Consumer Price Index. In 2016,...
read more
Story by: Greater Toronto Apartment Association (GTAA) On April 14, 2016 the Ontario Energy Board announced new electricity prices that take effect on May 1, 2016. Prices are reviewed and may change every six months – usually May 1 and November 1 of each year. The following chart details the new prices for Tiered RPP and Time-of-Use RPP. Electricity Prices for Consumers on the Regulated Price Plan (RPP) The price threshold – the amount of electricity that is charged at the lower price –...
read more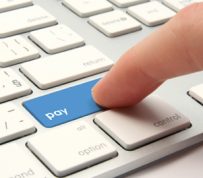 Story by: Tim Blackwell | Property Management Insider A recent report notes that a growing number of retail, entertainment, and travel outlets are turning to self-service checkout kiosks for their customer service needs. For many businesses, kiosks have the ability to enable customers to make their purchases or check in quicker and avoid lines waiting for an agent or cashier. According to a report by Technavio entitled, "Global Self-Service Kiosk Market 2016-2020", the size of the global...
read more
Story by: Andrew Allentuck | Financial Post In Alberta, a couple we'll call Chuck, 63, and Ellie, 64, worry their retirement income won't support their way of life. Planning to retire from his work as a marketing manager for a large company, Chuck accepted an offer of six months' salary beginning in February. After withholding, he will net about $38,000 after tax. Ellie retired two years ago from her work as an administrative assistant on contract for a large company, which did not provide a...
read more