CAPREIT expands into new markets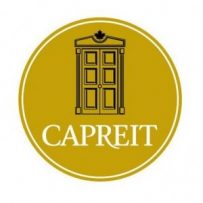 Charles Mandel | Property Biz Canada
In the past few months, Canadian Apartment Properties Real Estate Trust (CAP.UN-T) has moved into three new markets: Dublin, Ireland, New Brunswick and Prince Edward Island.
"We continue to increase the size and scale of our property portfolio, having already exceeded our annual target of acquiring between 1,500 and 2,000 suites and sites this year," Thomas Schwartz, the REIT's president and CEO, said in a statement.
"More importantly, with recent purchases in Dublin, Ireland and Prince Edward Island, we have entered new geographic markets, further diversifying our portfolio and enhancing our risk profile."
Strong performance
Third-quarter results show CAPREIT performed strongly in virtually every aspect of the business. For the three and nine months ended Sept. 30, total operating revenues rose by 10 per cent and 17.5 per cent, respectively, compared to the same period last year.
CAPREIT attributed the increases to contributions from acquisitions, higher average monthly rents and continuing strong occupancies.
The average monthly rents for residential suites increased by 3.1 per cent to $1,058 as of Sept. 30 compared to the same period last year, while occupancy rose from 98.1 per cent to 98.5 per cent.
"Our strategy is a conservative strategy," Schwartz said in an interview with Property Biz Canada. "We grow based on opportunistic acquisition and we manage our buildings on a very hands-on basis to deliver our shareholders a growing stream of cash flow."
Manufactured home communities in Atlantic Canada
In early November, CAPREIT announced its most recent acquisition of approximately 2,000 manufactured homes in Northern New Brunswick and the cities of Fredericton, Moncton and Saint John. The REIT picked up the various manufactured home communities for $69.3 million.
The announcement came on the heels of CAPREIT's purchase in late October of 240 residential suites and 500 land lease sites in Charlottetown and Cornwall, P.E.I., for $34.9 million.
"It was just an opportunity that was presented to us, an off-market transaction, and we liked it primarily because it had a large manufactured home community," Schwartz said, adding that P.E.I. wouldn't normally meet the REIT's investment criteria for apartments.
Add to that 338 suites in four buildings in Dublin, and it appears that CAPREIT is looking further afield, although Schwartz doesn't anticipate any further international activity.
"We think it's a good opportunity for CAPREIT shareholders," he said of the Dublin purchase, "but we're rewarded for being a pure play Canadian REIT. I've said publicly, if that portfolio starts to grow, we would spin that off into a separate entity, also for the benefit of CAPREIT shareholders."
A REIT since 1997
A chartered accountant by profession, Schwartz said he spent most of his life in multi-unit residential real estate development. In 1976,  he co-founded Intraurban Projects, specializing in the development of housing projects in mature communities.
Through Intraurban Projects and York Heritage Properties, Schwartz has been involved in the development, construction and management of more than 600,000 square feet of office, commercial and retail space.
He founded CAPREIT, one of Canada's first REITS, in 1997. Schwartz noted part of their job was educating potential REIT investors.
Obviously, they did a good job. Since starting out with 2,700 units, the company has grown to own and manage more than 40,000 manufactured home and apartment units across Canada.
Today, Schwartz identifies the company's challenges as continued growth and profitability. "Obviously, we're in an environment where there's mortgage rate volatility and we're very sensitive to interest rates."
At the same time, higher interest rates could also work in the REIT's favour. Schwartz said that in the past CAPREIT has benefited during economic downturns. "People don't jump in to do housing so quickly and many people choose to sell their home and have an easier lifestyle as a tenant."
Schwartz acknowledges the space has plenty of competition. As to the new, large retail REITs coming on stream? "This is a sector that investors like and investors need choice."