CANstruction Toronto: The "most unique food charity in the world" returns to the city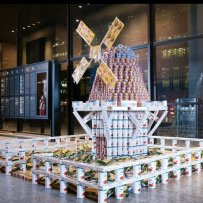 Since 1992, everyone from Andy Warhol to Mickey Mouse has been transformed into "CANstructions," — giant, awe-inspiring structures made out of just canned foods. And now this week at Toronto's own 15th annual CANstruction, you can see some of Canada's most beloved icons, like Queen Elizabeth and even the Loonie, get the canned treatment.
Event winners and favourites will be on display out in the TD Towers' lobby at 66 Wellington Street West from Wednesday May 28th to Saturday May 31st. Afterwards, the structures will be disassembled and the contents donated to The Daily Bread Food Bank.
Billed as "the most unique food charity", CANstruction's edible structures are certainly impressive. Made up of thousands of cans, they often tower over passersby.
The global non-profit design competition pits leading architects, designers and engineers against each other to create the most imaginative and quirky structures they can come up using only canned and nonperishable food items as raw materials.
CANstruction has helped raise awareness on the issue of poverty and hunger in local communities. In 2012 alone, the charity donated a total of 3.4 million pounds of canned and nonperishable food items worldwide.
CANstruction Toronto has donated a total of 700,000 pounds of food through its lifespan.
Check out the winners of Toronto's 15th annual CANstruction below:
A Queen's Feast by BA Consulting Group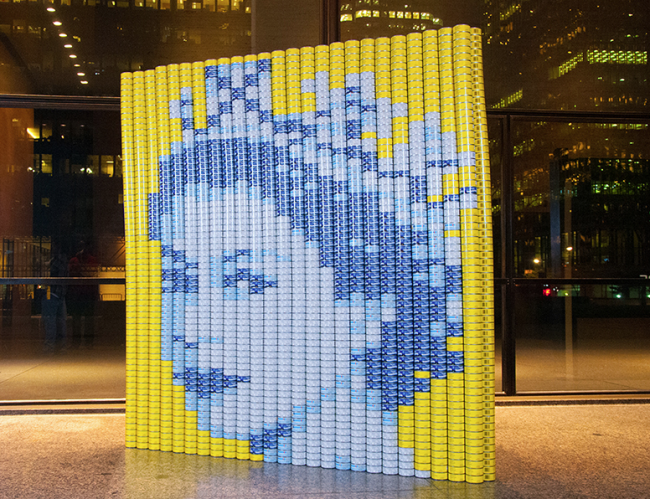 BA took home the award for Best Use of Labels.
Hunger, Just Like the Enemy, is Not Welcome Here by Aecom Canada LTD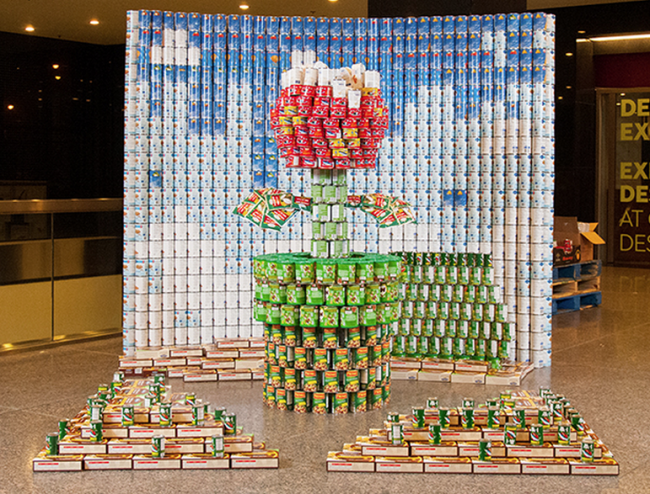 Aecom won Best Meal for incorporating just the right mix of tasty foods into their design.
This Loon Sure CAN Fish by Aercoustics Engineering LTD and Rebanks Pepper Littlewood Architects Inc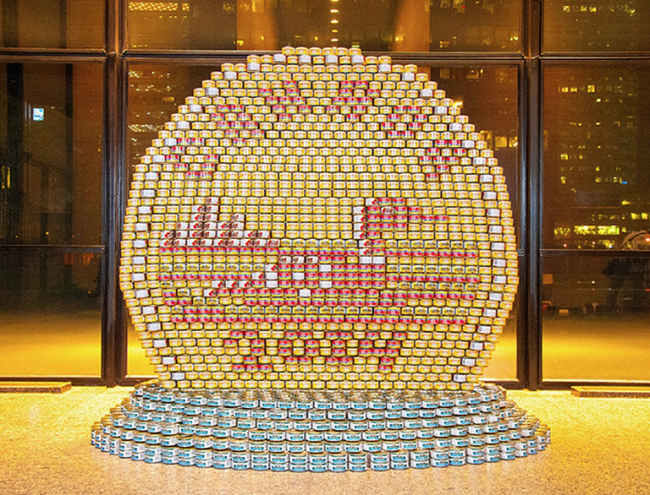 This CANstruction was not only solid in terms of its design, as it received the award for Structural Ingenuity.
CANPANION PLANTING: A Three Sisters' Wampum Belt by Cannon Design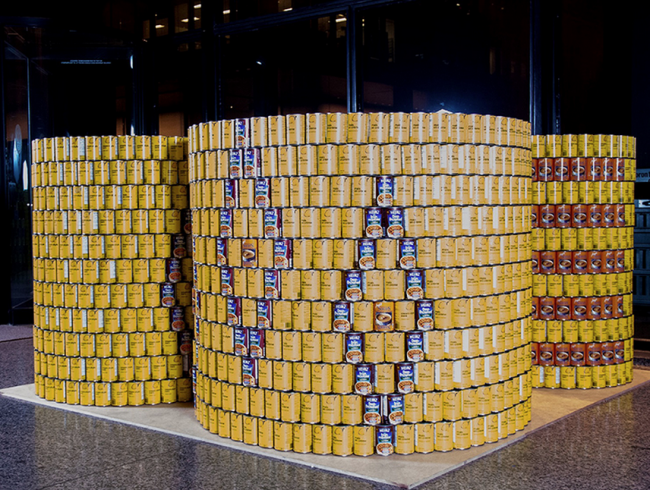 Story by: Hyder Owainati
Photos by David A. Crowder