Canadians account for 1/3 of NYC investments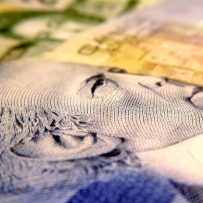 Story by: Ephraim Vecina
With commercial real estate outlay amounting to at least $8.3 billion, Canadian nationals comprised of nearly a third of foreign investments in Manhattan properties last year, according to observers.
Experts cited a combination of the weak Canadian dollar and the generous exchange rates as the leading drivers of the phenomenon. In addition, the area boasted of consistent returns due to the steady rise of rent, which in 2015 increased to around $75 per square foot in midtown Manhattan.
Industry players are optimistic of this momentum enduring well into 2016, noting that New York City is already the leading choice among Canadians for pension funds and other property investments.
"The trend will continue in New York. We're in growth mode in Manhattan," Brookfield Property Group chairman Ric Clark told Reuters, as quoted by Yahoo! Finance Canada.
"We also expect to see more mega-deals as Canadian investors are in a flight to quality," Cushman & Wakefield senior managing director Brian Kriter said.
Kriter added that NYC currently has over $15 billion in commercial real estate, although these are not officially up for grabs as of the moment.
Figures from Real Capital Analytics noted a record high of approximately $25.6 billion worth of cross-border capital that moved through the NYC borough in 2015. This represented a four-fold increase over previous years, and 29 per cent of investment volume across all sectors in Manhattan.