Canadian Wages Are Growing Slower Than They Have In 5 Years: StatsCan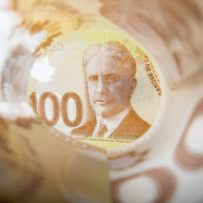 Story by: The Huffington Post Canada  |  By Jesse Ferreras
Weekly Canadian wages are growing slower than they have in half a decade, according to Statistics Canada.
On Thursday, the agency said average weekly earnings in July were $955 — down 0.2 per cent from the previous month and up only 0.1 per cent from a year earlier.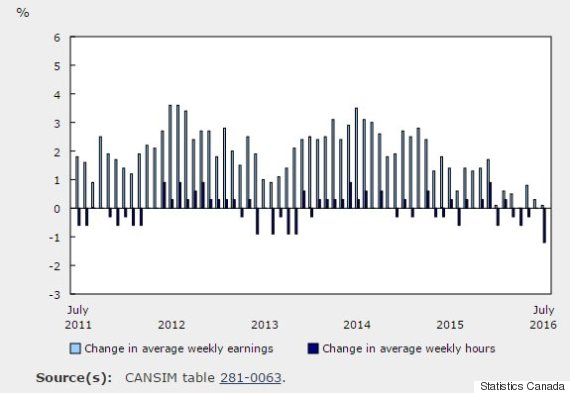 StatsCan also said weekly wages have stayed roughly around the same level for the past two years.
But they stand in stark contrast to bigger gains witnessed from 2011 to 2014.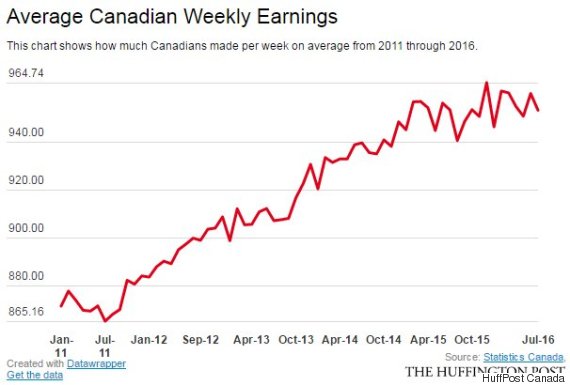 July earnings grew in two of Canada's 10 biggest industrial sectors: educational services and construction.
But even they didn't change much. Average construction wages only grew by 1.9 per cent year-over-year, with much of the growth concentrated among trade contractors.
Earnings fell in areas such as food services and accommodation, wholesale trade, as well as professional, scientific, and technical services.
Food service and accommodation workers saw their average earnings fall 3.6 per cent year-over-year, while those who work in wholesale trade saw their earnings drop by three per cent.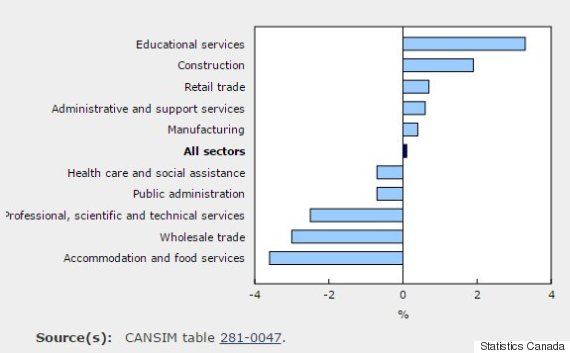 Provincially, the biggest wage gains were seen in Prince Edward Island, where they grew 4.1 per cent year-over-year.
The steepest loss was in Alberta, where they fell 1.6 per cent year-over-year. This was mostly due to losses in fields such as professional, scientific and technical services, as well as whoelsale trade.
Declining employment in oil and gas industries also contributed to the drop.