Canadian Real Estate Firm Skyline Celebrates 15th Anniversary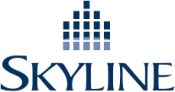 Founders reflect on Skyline's humble beginnings, exponential growth and recent milestones
After closing out a year of milestones and achievements, Guelph-based Skyline Group of Companies has one more accomplishment to celebrate. The real estate acquisitions, management and investment company officially turned 15 on January 27. With three solid real estate investment trust (REIT) products collectively managing over $1.3 billion in assets, and a team of over 400-strong, Skyline and its founding partners have come a long way since 1999.
"It seems like only yesterday that we were buying our first rental property in our hometown of Guelph," says Jason Castellan, Skyline's CEO and Co-Founder. "We have so many people to thank—we couldn't be where we are today without their help and support from along the way. It feels surreal to be speaking of the size and magnitude to which we have grown."
Skyline Inc. was officially incorporated 15 years ago, but the real estate business of the three Skyline founders began seven years earlier, with the purchase of a single student rental house in Guelph. Brothers Jason and Martin Castellan were able to attend university by essentially paying rent to themselves while living in the bungalow, and renting out its remaining rooms to other students. Jason and Martin soon met Roy Jason Ashdown, and the three teamed up, quickly amassing properties across the city.
In 1999, the same year Skyline got its name, it established its first head office in the front room of one of its rental houses. Today, Skyline is proud to call Guelph's historical Gummer Building its Head Office. In partnership with the City of Guelph, Skyline rescued the building from demolition after it was badly damaged by fire in 2007, restoring the original architecture and adding luxury apartment suites to the top three floors. In the past year, Skyline proudly accepted awards from both the Architectural Conservancy of Ontario (ACO) and Federation of Rental Housing Providers of Ontario (FRPO) for its restoration of the building.
"We are pleased that we were able to deliver this property back to Guelph's downtown core," says Roy Jason Ashdown, Skyline's COO and Co-Founder. "This project captures the true essence of reclamation and preservation, and its completion has fulfilled a need within the community."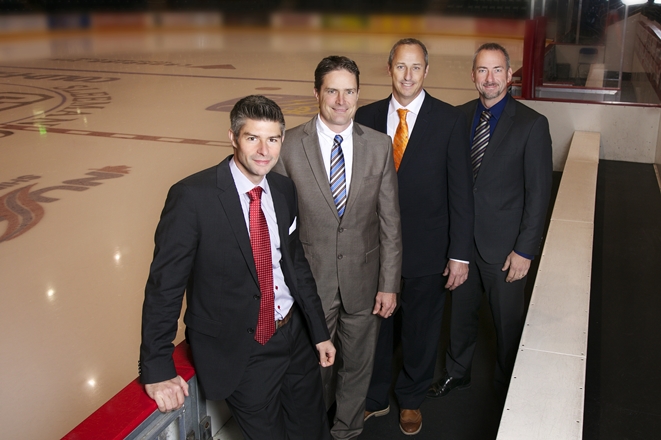 Skyline currently offers three private REIT investment products, each focusing on a distinctive real estate asset class. The Skyline Apartment REIT was launched in 2006 with 1,297 apartment suites, and, eight years later, is now celebrating its recent 10,000 apartment suite milestone. Its properties are spread across 44 communities in four provinces.
The Skyline Commercial REIT, launched in early 2012, also celebrated a milestone achievement this year: the closing of a $242 million portfolio in April, bringing Skyline's total assets under management to over $1 billion. The portfolio now boasts over 3 million square feet of commercial space.
Skyline's newest REIT investment, the Skyline Retail REIT, is comprised of 19 properties housing national-brand tenants in Ontario's secondary and tertiary communities. What's most impressive is that since inception, Skyline's REIT investors have never lost a single penny- a truly unique and unmatched Canadian investment success story.
Skyline also takes pride in its numerous environmental initiatives, many of which are included in its Portfolio Efficiency Plan, a water, hydro, waste and gas-saving program carried out across its REIT portfolios. The company has also installed 61 rooftop solar systems across its residential portfolio; each rooftop system generates enough energy to power 65 homes a year.
Lastly, it recently installed a green roof on top of its Head Office as a contribution to a local environmental research and development project with the University of Guelph. Skyline is hopeful that this pilot project will prove successful and potentially allow installation of additional green roofs on more of its properties in the future.
Skyline is also committed to giving back to the many communities in which its buildings are located: it donates over $60,000 a year to its key charity partners, and over 2,400 hours of employee volunteer work through the Skyline Volunteer Day program.
"As we have grown throughout many new communities, we have been able to maintain and cultivate a philosophy that by always taking care of our tenants and properties, things will flow up from there," says Martin Castellan, Skyline's CAO and Co-Founder. "Everyone here knows that. Their belief in our philosophy is a big reason why we have been able to grow and be the company we are today. We will never lose sight of that."
The Skyline Group has created a unique, holistic business model in order to care for its investments, as well as its investor and tenant bases. Its umbrella of companies and in-house services ensures that acquisition, investment and legal processes are carried out more quickly and efficiently. In the company's 15 years, its staff has grown from three to 422, with resident managers stationed at each of Skyline's 127 residential buildings, and satellite offices in Richmond Hill, London and Ottawa.
The original Skyline founders have a positive outlook for 2014, not expecting the growth and success to stop any time soon.
"We see 2014 and beyond as having tremendous opportunities to take our strategy further to new markets, while continuing to grow in existing markets where we know we are successful," says Jason. "Our investors can rely on us to make strong acquisitions to fuel growth, while looking within the portfolios to release potential income opportunities and value."
The Skyline Group of Companies is a real estate investment, development and property management group based in Guelph, Ontario. The Skyline Group of Companies is made up of four (4) primary entities: Skyline Mortgage Financing Inc. (SMFI), the Mortgage Financer for the REITs, Skyline Commercial Management Inc. (SCMI) the Property Manager for the Skyline Commercial REIT, Skyline Asset Management Inc. (SAMI) the Asset Manager for the REITs, and Skyline Wealth Management Inc. (SWMI) the Wealth Manager and principal Exempt Market Dealer (EMD) for the REITs. Each of the entities is owned under the Skyline Group umbrella and exists to service Skyline Apartment REIT, Skyline Commercial REIT and Skyline Retail REIT exclusively. The Skyline Group of Companies currently manages over $1.3 billion in multi-residential and commercial real estate combined and has nearly 400 employees across the country. The Skyline Group of Companies' objectives are to provide accommodations of choice for tenants, stable and growing cash distributions to unitholders and to maximize unitholder value through effective management and accretive portfolio growth.
To learn about investment opportunities with Skyline Apartment REIT, Skyline Commercial REIT and Skyline Retail REIT, please contact Skyline Wealth Management's Investor Relations Office directly at 1.888.977.REIT(7348) or via email at invest@skylinewealth.ca .
To find out what's new, what we're up to and to stay informed about the Skyline Group of Companies, please visit the news section of our website at https://SkylineGroupofCompanies.ca/news/.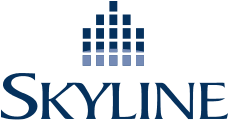 FOR FURTHER INFORMATION, PLEASE CONTACT:
Jeff Stirling, Director of Marketing, Skyline Group of Companies
5 Douglas Street, Suite 301
Guelph, ON N1H 2S8
519.826.0439