Canadian inflation rises most since 2014 amid surging gas prices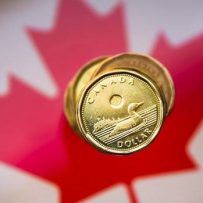 Canada's annual inflation rate jumped to a stronger-than-expected 2.1 per cent in January, its highest for more than two years, government data showed on Friday, bolstering the Canadian dollar.
Analysts said that the rise was unlikely to affect the Bank of Canada's monetary policy since underlying inflation was considerably tamer.
The main reason for the jump in overall inflation was a 20.6 per cent year-on-year jump in gasoline prices, the largest yearly increase since September 2011, Statistics Canada said.
Once energy prices were stripped out, though, year-on-year inflation was only 1.4 per cent.
Analysts polled by Reuters had forecast an annual rate of 1.6 per cent, below the Bank of Canada's 2.0 per cent target. Inflation in Canada has not been this strong since October 2014, when it hit 2.4 per cent.
"I would view the overall report as dovish. And I think that's how the Bank of Canada will (see) it," said Derek Holt, head of capital markets economics at Scotiabank.
The central bank has held rates steady at 0.5 per cent since cutting them twice in 2015, citing labor market slack and an output gap that the bank does not expect to close until mid-2018.
Consumers paid 2.4 per cent more for shelter while food prices slipped by 2.1 per cent from January 2016.
All three new measures of core inflation the Bank of Canada established late last year showed underlying inflation below 2.0 per cent.
"There is nothing here for the Bank of Canada to get too excited about. It just reinforces the message that inflation is just not on the radar in Canada," said Sal Guatieri, senior economist at BMO Capital markets.
The Canadian dollar initially hit a one-week high of $1.3060 to the U.S. dollar, or 76.57 U.S. cents, up from $1.3104, or 76.31 U.S. cents. It later gave up most of its gains.
One of the new measures of core inflation – CPI common, which the central bank says is the best correlation to the output gap – was furthest away from target, slipping to 1.3 per cent from 1.4 per cent.
CPI median, which shows the median inflation rate across CPI components, remained at 1.9 per cent while CPI trim, which excludes upside and downside outliers, increased to 1.7 per cent from 1.6 per cent.
"My sense is that the Bank of Canada will look through this just given that all three measures of core are running below two per cent," said Andrew Kelvin, senior rates strategist at TD Securities.