Canadian housing starts to remain steady while prices and sales edge up, predicts CMHC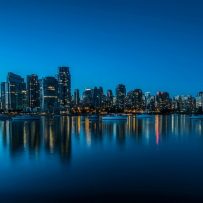 Story by: Michael Aynsley | BuzzBuzzHome
For Canadian housing starts, 2015 will look a lot like 2014.
According to the Canada Mortgage and Housing Corporation's fourth quarter market outlook, the number of new homes being built in 2015 will be similar to levels observed in 2014, "and in line with economic and demographic trends." The national housing agency says that by 2016, "some moderation is expected."
On an annual basis, the CMHC expects housing starts to range between 186,300 and 191,700 units in 2014, which means a "point-forecast" of 189,000 units. Next year, housing starts are expected to range from 172,800 to 204,000 units, with a point forecast of 189,500 units. In 2016, housing starts are forecast to range from 168,000 units to 205,800 units, with a point forecast of 187,100 units.
"The trend for housing starts has been up in recent months, particularly in multi-unit structures," said chief CMHC economist Bob Dugan in a release. "This has been broadly supported by key factors such as employment, disposable income and net migration, which are expected to continue to be supportive of the Canadian housing market over the 2014 to 2016 forecast horizon."
Home sales
The agency says it expects Multiple Listings Service sales to range between 467,400 and 482,000 units in 2014, between 457,300 and 507,300 units in 2015, and between 448,000 and 508,000 units in 2016.
Prices
The average MLS price across Canada is forecast to land between $401,600 and $405,400 at the end of this year. In 2015, the average price is expected to be between $403,600 and $417,800. And for 2016, prices are forecast to be between $407,300 and $424,500.
Of course, prices and housing activity will differ a great deal across the country. So with that in mind, let's take a look at some of the…
Regional highlights from the report
Vancouver
MLS sales are forecast to remain above the 15-year average in 2015 and 2016
Resales prices are also expected to rise over the forecast period
With a shift in demand towards less costly housing options, the increase in the overall average price is expected to be moderate
Housing starts expected remain steady at 18,700 and 19,250 units in 2015 and 2016, respectively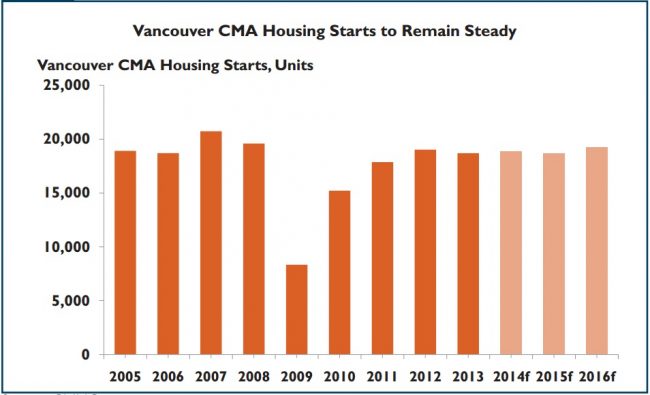 Calgary
Single-detached starts projected to rise in 2014, but moderate over the next two years
Multi-family starts will reach the highest level in 2014 since 1978 before slowing in 2015 and 2016
MLS residential sales will continue to rise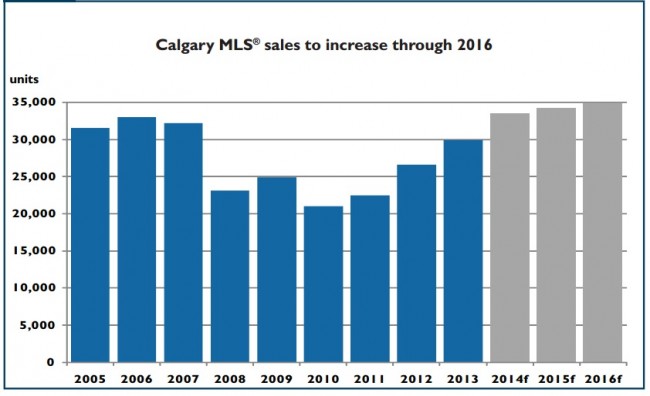 GTA
Total housing starts will rise in 2015, before moderating in 2016.
Improving labour markets will support stronger existing home sales in 2015 before rising mortgage carrying costs dampen sales in 2016
A slight rise in listings will keep the resale market balanced
Rising supply of condos for rent will exert upward pressure on the average vacancy rate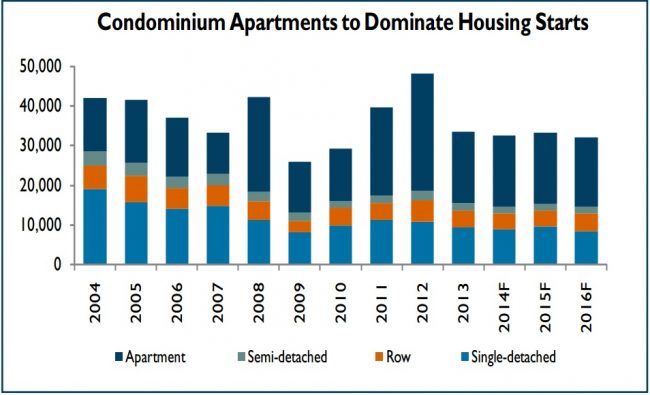 The full market outlook for each region can be found here.