Canadian housing market faces "modest" risk of correction, in Toronto risk is high, says CMHC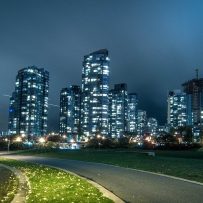 Story by: Michael Aynsley | BuzzBuzzHome
In a report released Thursday, the Canada Mortgage and Housing Corporation (CMHC) says the national housing market faces a "modest" risk of correction. But for markets in Toronto, Winnipeg and Regina the risk is "high."
"In the case of Toronto, strong price acceleration in 2015 reflects a larger share of sales of pricier homes," CMHC chief economist Bob Dugan stated in a release. "The rise in house prices have not been matched by growth in personal disposable income, giving rise to a modest risk of overvaluation."
CMHC says it is monitoring the risk of overbuilding in Toronto, as well as in Ottawa and Montreal.
"Condominium units under construction are near historical peaks," the CMHC wrote in its report. "Inventory management is therefore necessary to make sure that these condominium units under construction do not remain unsold upon completion."
In Winnipeg, the CMHC says the high level of risk reflects risks of overvaluation and overbuilding, while in Regina it reflects price acceleration, overvaluation and overbuilding — particularly of condo units.
For Canada's priciest market, Vancouver, the housing agency says there is a low chance of correction as none of the "risk factors are currently detected."
Nationally, the CMHC says imbalances in local markets could be resolved with further moderation in house prices or improving economic conditions.
The correction estimations are part of the agency's quarterly House Price Analysis and Assessment (HPAA) framework, which studies the national picture as well as 15 major urban centres. The other markets besides Vancouver at low risk of correction are: Victoria, Calgary, Edmonton, Saskatoon, Hamilton, Ottawa, Moncton, St. John's and Halifax. Montreal and Quebec City, meanwhile, both face a "moderate" risk.
To determine the risk of correction, the HPAA considers demographic, economic, and financial factors such as population growth, changes in personal disposable income and interest rates. The framework also takes into account developments in both the resale market and the residential construction market. For more, you can download the complete report here (PDF).