Canadian consumer confidence highest since 2014 – poll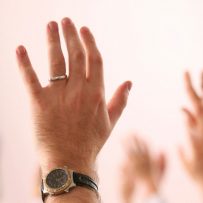 Story by: Ephraim Vecina
The latest edition of the Bloomberg Nanos Canadian Confidence Index revealed that Canadian consumers are at their most optimistic (since 2014) about real estate, job security, personal finances, and the economy's prospects.
In the August 2 release of the poll results, Bloomberg said that "worries about the economy and personal finances waned" among respondents, with the Confidence Index soaring to 59.5 in the week ending July 29. The survey was conducted via telephone polling of 1,000 individuals, and is statistically accurate within 3.1 percentage points, 19 times out of 20. 
The week-over-week gain from the previous 57.5 represented the largest since June 2013, Bloomberg stated.
"The data show a sharp decline among pessimists. The share of Canadians anticipating falling real estate prices and a weakening economy fell to the lowest since November. Those worried about job security and deteriorating finances is at the lowest since early 2015," the publication stated in its data release. 
"Optimism increased in every region in Canada, led by Ontario, where the confidence reading of 62.6 was the highest since September 2014. Even the Prairie region, where Alberta is struggling with an oil crash, climbed to 53.9 from 51.9," it added.
"New government child payments last month and financial-market gains also may be fueling a sense of well being among Canadians," Bloomberg reported. "The gap between those who say their personal finances are better off, at 16.3 percent, versus those who feel worse off, or 21.5%, is 5.2 percentage points, the narrowest since June 2015."
Another contributing factor to the increased confidence might be the commotion surrounding the most certainly turbulent U.S. presidential elections, Nanos Research Group chairman Nik Nanos said.
"The uncertainty in the U.S. likely makes Canadians feel a little more stable and secure on the economic front," Nanos mused.