Canada's RioCan Sets Its Sights on High-Value Tenants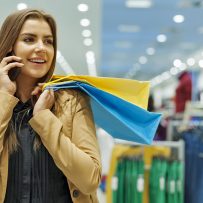 Retail isn't dead. In fact, it's key to Canada's RioCan Real Estate Investment Trust as the REIT tries to grow its way out of the sector's decline.
Canada's biggest retail landlord expects growth of 2 to 3 percent in net operating income from long-held properties this year, Chief Operating Officer Raghunath Davloor said on an earnings call Wednesday morning. Growth was 2.1 percent last year. While some tenants "have failed to adapt or disappeared, many others are thriving and eager to expand in the major markets," Davloor said. RioCan, which owns 289 properties in Canada, will benefit from more-valuable tenants, CEO Edward Sonshine said on the call.
RioCan has suffered as traditional fashion outlets and shopping malls fall with the rise of online shopping. The big hit came when Target Corp., one of its largest tenants, announced in 2015 that it would stop operating in Canada. This time around, it's looking to profit from Sears Canada Inc.'s liquidation of its remaining stores across the country. RioCan is in the final stages of negotiation over 84 percent of the vacated space, with new rents jumping 60 percent, it said.
The company reported on Tuesday evening that net operating income rose 2.9 percent in the fourth quarter from a year earlier. It is ramping up its effort to sell about 100 properties by 2020 to pay down debt and fund development and REIT unit repurchases.
Shares of RioCan were up 1.4 percent to C$23.77 ($18.97) at 2:20 p.m. in Toronto on Wednesday, and down 11 percent in the past 12 months.