Canada's Purpose-Built Rental Vacancy Rate Increases in 2016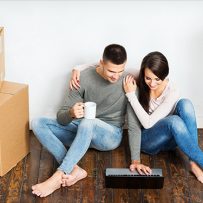 Over the past year, the average vacancy rate in the privately initiated purpose-built rental market increased slightly, from 3.3 per cent in October 2015, to 3.4 per cent in October 2016.
This information comes from the newly released Rental Market Report. Since 1989, CMHC has conducted a Rental Market Survey every October. It collects information for 34 Census Metropolitan Areas (CMAs), as well as all centres with populations of at least 10,000.
Since last year, the supply of new apartment units in the primary rental market increased more than the number of occupied units. This caused the vacancy rate to increase slightly. Though the trend varied considerably from region to region, the overall increase was a minor one.
Overall, the average rent for two-bedroom apartments in existing buildings across Canada's 34 CMAS increased 2 per cent between October 2015 and October 2016. The average rent for a two-bedroom apartment in both new and existing buildings was $995 in October 2016.
The Rental Market Survey also covers condominium apartments offered for rent in 17 large urban centres, including Vancouver, Toronto and Montréal. In this particular part of the secondary rental market, vacancy rates ranged from a high of 6.8 per cent in Edmonton, to a low of 0.3 per cent in Vancouver. Average monthly rents for two-bedroom condominium apartments were highest in Toronto ($2,029) and lowest in Québec City ($1,033).
READ THE FULL REPORT