Canada's housing markets remain highly vulnerable overall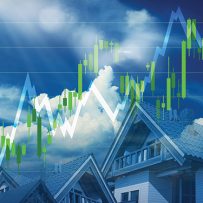 CMHC's latest Housing Market Assessment shows improving conditions in Winnipeg and Saskatoon, while Canada's overall rating remains highly vulnerable.
Background on the assessment:
The Housing Market Assessment (HMA) compared the vulnerability of census metropolitan area (CMA) housing markets using data from the third quarter of 2017. Results are not segmented by housing type or neighbourhood. Rather, they represent an assessment of the entire CMA.
The HMA assesses 4 factors that influence housing markets:
overheating of demand (when sales significantly outpace new listings)
price acceleration, which may partially reflect speculative activity
overvaluation (when house prices are not fully supported by fundamental drivers such as income, mortgage rates and population)
overbuilding, meaning an elevation in the rate of vacancies and/or the inventory of unsold newly built units
Ratings levels for vulnerability are high, moderate and low. To determine vulnerability, indicators for each factor are assessed for the following:
the presence or incidence of signals of imbalances
the intensity of these signals (how far the indicator is from its historical average)
the persistence of these signals over time
Some key results:
Results with persistent moderate to high ratings show the following:
Overheating remained moderate in Victoria, Vancouver, Hamilton and Toronto. In Vancouver, demand for multi-family units remains elevated, largely due to their relative affordability compared to single-detached homes. Inventories of both new and resale multi-family units are at near all-time lows.
Price acceleration remained moderate in Victoria, Vancouver, Hamilton and Toronto, and overall in Canada.
Overvaluation remained high for Victoria, Vancouver, Hamilton and Toronto, and overall moderate in Canada. In Toronto and Hamilton, despite recent price adjustments, house prices are not fully supported by economic fundamentals such as personal disposable income and population growth.
Overbuilding remained high for Edmonton, Calgary, Saskatoon and Regina. Both inventories of completed and unsold and rental vacancy rates are above the thresholds of overbuilding.
Read the complete Housing Market Assessment reports