Canada's gap with U.S. in student housing business will never be closed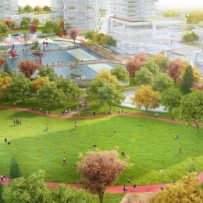 For those who say Canada is at least a decade behind the U.S. when it comes to the student housing, don't expect it to catch up any time soon, if ever.
Blame it on our sparse population and the fact we have far fewer big universities and colleges.
"In some respects, we will never catch up," said Henry Morton, the president of student housing developer Campus Suites of Toronto.
"The reason that I think that they are never going to catch up in Canada is that, aside from a couple communities that are getting drastically overbuilt, you are never going to get a concentration of housing like you have in the States where you are getting critical mass in a lot of places.
"So you don't get big developments going on all over the place because the communities just can't support them – there is not the availability of land and the banks are more cautious here."
Morton has unique experience in both markets. Dubbed a student housing "pioneer," he has developed 11,500 student housing and conventional bedroom units in markets ranging from Florida and South Carolina to Tennessee, Kentucky, Indiana, Ohio, Maryland, Arizona, Montana, Toronto and Montreal.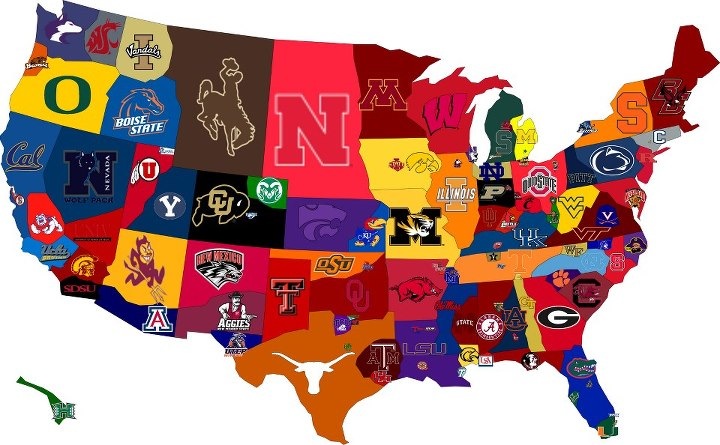 Canada really, really small
Percentage-wise, student housing developers could post years of double-digit growth without moving the needle all that much vis-à-vis the U.S. Hard numbers are hard to find but Morton quotes the figure of just 20,000 purpose-built studio beds in all of Canada. That is a shockingly low number that does not take into account off-campus housing such as renovated homes and other informal arrangements.
"In Canada, there are something like 28 schools that are over 10,000 students, that is all there is. . . . In the United States, I can name you 10 schools that you have never heard of that have more than 10,000 students."
There's plenty of pressure to build more and better student housing, he noted. "The federal government has recently announced that it wants to double the number of foreign students in this country and all those foreign students are very wary of existing student ghetto kinds of housing."
Morton, a York University alumnus, points to the Villages of York housing around the university as an example of the challenges that many big schools are facing.
"They are chopped-up houses in many respects, which have more residents in them than they ought to have, they are unmanaged and they are unmanageable and they are deteriorating faster than they should be."
Less than a decade old, "the Villages are really turning into a problematic environment for the city, for York and for foreign students and foreign parents," said Morton.
At the same time, "York's foreign student enrolment is growing faster than you could ever imagine at both the undergraduate and graduate level."
The student housing developer knows the York story so well in part because his company is building an 800-bed project on the university's campus.
Not just York
While schools may have once taken a "just-get-it-built" attitude to student housing, they are now realizing quality is just as important as quality, Morton said.
"There is a statistic that has been quoted that 50% of all students who reject the university do so because of on or off-campus housing considerations. That's a big number."
What compounds the difficulty for Canadian post-secondary institutions is that they generally have plenty of options and can pick schools here, in the U.S. or in Australia.
"If they choose to come somewhere they want to be treated reasonably well, they want to feel that their son or daughter has an environment in which they can feel reasonably secure, in which they can prosper academically . . . they can socialize. That is not happening in a lot of places right now."
Where mass is critical
While most markets are short or "desperately short" of purpose-built student housing, Morton singles out a trio of southern Ontario markets as being overbuilt: Waterloo, London and Oshawa.
"You will see a deal out of that market every month and they are not entirely sustainable and the major banks actually will not go to those markets any more," Morton said "They are getting drastically overbuilt and they are going to have some major repercussions."
In much of the rest of Canada, universities and their communities are characterized by "a well-developed student ghetto" in the lands surrounding the school, giving authorities the choice of knocking down what is there and rebuilding or going "a little bit further out" to create new purpose-built housing.
One trend Morton has identified is hotel conversions, such as carried out by McGill University. His company is also working on a hotel conversion effort near the Montreal-based school.
Some schools are tackling the problem of student housing through public private partnerships on spare campus lands.
"Some are doing it well, some aren't," he concluded.
Story by: Paul Brent