Canada Signals Possible U.S. Trade Deal That Excludes Mexico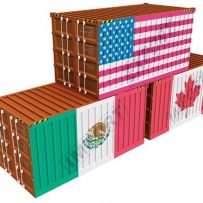 Canada's government will consider bilateral trade measures during renegotiation of the North American Free Trade Agreement, a sign it could potentially move ahead at least in part without Mexico.
The comments from David MacNaughton, Canada's ambassador to the U.S., suggest Donald Trump's protectionist pledges are splintering the continental pact as the U.S. leader prepares to meet Mexican President Enrique Pena Nieto late this month.
Prime Minister Justin Trudeau's government arrived in Calgary Sunday evening for cabinet meetings where Trump has loomed large. The President said Sunday he would start renegotiating the pact and reach a "very good result" for everybody. Shortly after, in Calgary, MacNaughton said his focus is on avoiding Canada being "collateral damage" in trade actions aimed at China and Mexico.
"I can't speak for the Mexicans," he told reporters in comments echoed by Canada's trade minister. "We will cooperate on trilateral matters when it's in our interest and we'll be looking to do things that are in our interest bilaterally also. Some of them may be within Nafta, some may not be."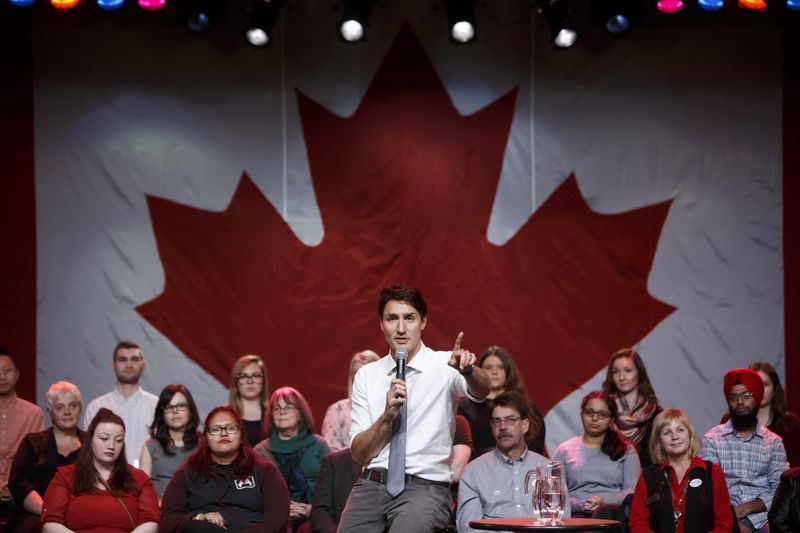 Trudeau talked with Pena Nieto on Sunday, releasing a short summary afterward saying they "spoke about the importance of the Canada-Mexico bilateral relationship, and of the trilateral North American partnership."
'Collateral Damage'
Since Trump's election victory, Canadian trade officials and observers have held out hope they're not Trump's target. Canada is the top buyer of U.S. goods overall and the top buyer for 35 individual states, a detail Trudeau emphasized to Trump in a call Saturday. What Canadians fear is that any tariffs or other measures applied broadly will sideswipe them. Roughly 70 percent of Canadian trade is with the U.S.
"I don't think Canada's the focus at all, but I think we are part of that," MacNaughton said. "That's what we've got to worry about — is if we're collateral damage."
Trump officials have yet to raise any specific concerns about Canadian trade, MacNaughton added. "Their biggest concern frankly in terms of trade is the deficits they have with China and Mexico. That's what they've raised."
Trudeau has prepared for the Trump era by promoting his trade minister, Chrystia Freeland, to serve as foreign minister and his main liaison for talks with Trump. He appointed a retired general as her deputy with a specific focus on wooing the U.S. administration, and reshuffled staff to focus on U.S. ties.
Canada Fallout
Meanwhile, Trump-style politics are looming larger in Canada. Trudeau canceled a trip to the World Economic Forum in Davos, Switzerland, in favor of a rural tour aimed at fending off controversies that painted him as out-of-touch. His main rival party is embroiled in a leadership race where several candidates are drawing from Trump's playbook.
Freeland has downplayed the risks of major trade impacts, saying she's "really confident" Canada can build a strong relationship with the Trump team. "There've been nearly a dozen meaningful changes to Nafta since it was first concluded, so we're looking forward to those conversations," she said in a television interview on inauguration day.
Trump nonetheless looms large at the cabinet meeting in Calgary, the corporate heart of Canada's oil patch, which is the top provider of foreign crude to the U.S.
Canada is looking to maintain its "mutually beneficial" trade relationship with its southern neighbor, MacNaughton said, as he acknowledged the rocky path ahead. "It's not going to be dull."