Canada risks sending tech sector to 'race to the bottom': Jim Balsillie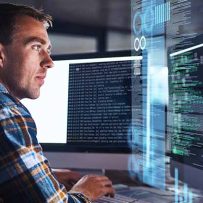 Jim Balsillie, former co-CEO of Research In Motion, is slamming the country's leaders for forcing the Canadian technology industry into a "race to the bottom," warning that firms are even looking to move operations to the United States.
In an interview with BNN's Jon Erlichman, the BlackBerry co-founder said that Canada's leaders have focused too much on attracting foreign tech firms, rather than growing the country's own champions at home.  
"When I was growing RIM, the orientation of the government was to grow global champions. Now, our orientation is cheap foreign branch plants," said Balsillie, now chair and founder of the Centre for International Governance Innovation.
"Understand that if our strategies are to make Canada a cheap branch plant economy, that's not a path to prosperity, that's a race to the bottom … The coziness that all three levels of government have shown to foreign tech is misguided."
The approach that Canadian leaders have taken when it comes to growing domestic tech players contrasts that of U.S. President Donald Trump, who Balsillie said has "been good for American business."

"I know a number of Canadian firms with U.S. operations that are either beginning or contemplating moving their operations south," Balsillie said.
"We can't kid ourselves. It's very favourable for growing a tech business in the U.S. right now."
The recent data scandal that has engulfed Facebook, which exposed that personal information of millions of users was allegedly misused by political consultancy Cambridge Analytica, also prompted Balsillie to renew his calls for a national data strategy in Canada.
"You have to understand this is not a breach issue. This is not a privacy issue. This is a business model issue. [Facebook's] business model is predicated on mass surveillance," Balsillie said.
"Unfortunately, it took the realization that [data] can hijack elections for us to wake up to it. Our politicians have to revisit how cozy they are with these folks. We have to regulate those firms, we can't leave it to them to regulate themselves."
Without a national strategy, Canada may also be losing out on the potential to become a "world leader" for data-based businesses, Balsillie said.
"If we do not control our data, then we not only lose our personal identity but we also lose national sovereignty," he said. "We've seen how it can affect democracy, it drives our mental health, it drives our security … It drives and shapes everything."