Canada not as popular for foreign real estate investment as other markets, Canadian Forex chief suggests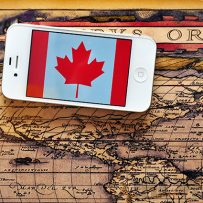 Story by: Gary Marr  | Financial Post
The people who handle large foreign exchange transactions probably have as good a handle as anybody on the number of overseas buyers entering the Canadian real estate market.
So what does the chief executive of Canadian Forex, a subsidiary of one of the largest online foreign exchange providers in the world, think about the raging debate about overseas buyers propping up Canadian housing?
"There is a good flow of money into Canada but it is not as popular as other jurisdictions like Europe, Spain. We've seen a lot of money going into the U.K. and into the United States," said Michael Ward, who is also the San Francisco-based North American CEO of OzForex Group, which controls the Canadian brand.
The OzForex Group operates in more than 110 countries, dealing with regulatory issues in multiple jurisdictions. Customers come to them because they can save about 1% on a foreign exchange transactions — $10,000 if you happen to be purchasing a million dollar home.
There's no official count of foreign buyers in the Canadian market but one Vancouver real estate firm caused a stir last month when it said a third of its detached home sales went to people with a connection to mainland China. CIBC deputy chief economist Benjamin Tal has said he believes the condominium market has no more than 5% foreign penetration.
Mr. Ward said among his clients, some buy for investment purposes but others are treating Canadian real estate purchases as vacation property. "They might use it just one month of the year," he observes.
Still others are moving to Canada on a permanent basis.
"On the West Coast we do see a lot of Asian money. In Toronto, you see Asian money but it's a lot more British pounds," says the chief executive.
The Canada Mortgage and Housing Corp., the Crown corporation that helps form housing policy in this country, continues to study the issue and told the Financial Post last month it is "exploring" what type of method could be used to track foreign money.
Mr. Ward said the current thinking from the customers his firm deals with is more concerned with whether to get out of Canada.
"We're not real estate experts, we don't advise [on real estate]. But there a lot more people asking 'is this going to burst? What are you hearing?'," said Mr. Ward. "I think people are nervous, they didn't see the Canada crash in 2008 like a lot of other markets. It's stable but you can't continue to have an upswing. I do think some people who are doing the research or reading the news and seeing the insights are starting to go 'is the Toronto market' overbought'?"
More fluctuation in currency markets, has led to real estate buyers being more concerned about rates that they want to lock down. "A sale might not close for 60 days and there is a lot of volatility in the market. They want to mitigate exposure," said Mr. Ward.
In terms of capital flow, the real story might be the flow of money from Canada still going into the United States to buy real estate. "The Canadian dollar is weak right now but take a chart back more than three years, five years, 10 years or 15 years. It's very attractive," he says. "I think Canadians understand the foreign exchange market and where the dollar is a lot more than Americans know where the dollar is against the Euro and the British Pound."
The Canadian-U.S. foreign exchange is OzForex's No. 1 business and Mr. Ward says volumes are up 40% year over year. He cautions that might not reflect the overall market because his company could be just winning market share from banks.
Story by: Gary Marr  | @DustyWallet