CANADA MAKES AMENDMENTS TO FOREIGN HOMEBUYERS BAN – HERE'S WHAT THEY LOOK LIKE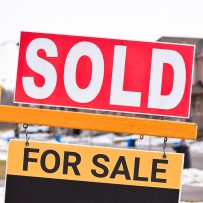 Months after Canada's ban on foreign homebuyers took effect on Jan. 1, the Canada Mortgage and Housing Corporation (CMHC) has announced several amendments to the legislation allowing non-Canadians to purchase residential properties in certain circumstances.
The changes to Canada's Prohibition on the Purchase of Residential Property by Non-Canadians Act, which took effect March 27, primarily affect work permit holders, as well as public and private corporations partially owned by foreigners. Canada's Ministry of Housing is responsible for the amendments.
"These amendments will allow newcomers to put down roots in Canada through home ownership and businesses to create jobs and build homes by adding to the housing supply in Canadian cities," Minister of Housing and Diversity and Inclusion Ahmed Hussen said in a press release issued by the CMHC on March 27.
The ban was initially passed by Parliament in June 2022 before taking effect in January of this year. It prevents commercial enterprises and individuals outside of Canada from buying residential properties in the country. According to the CMHC, the legislation aims to "make housing more affordable for Canadians."
According to the new rules, anyone in Canada with a work permit is able to purchase a residential property while working. In order to be eligible, permit holders must have at least 183 days left on their work permit at the time of purchasing a home and cannot already own a residential property.
When the legislation initially took effect, it included exemptions for those on temporary work permits, but permit holders were still required to work full-time and file income tax returns for at least three out of the last four years. At the time, some expressed concerns that the exemptions were too restrictive, and that the policy would "create obstacles" for newcomers to Canada.
But as part of these new amendments, rules around tax filings and previous work experience have been repealed.
CHANGES TO VACANT LAND PURCHASES, FOREIGN CONTROL THRESHOLD
Under the new rules, the ban will no longer apply to vacant land zoned for residential and mixed use. This means non-Canadians are now able to purchase this land and use it for any purpose, including residential development.
Additionally, another exemption is being made to allow foreigners to buy residential property for the purpose of housing development. Based on the amendments, this exception now also applies to publicly traded companies formed in Canada and controlled by foreigners.
The final of four amendments introduced by the federal government involves an increase to the corporate foreign control threshold. The legislation now considers a company to be foreign-controlled if a non-Canadian owns at least 10 per cent of the entity. Previously, the threshold was three per cent.
According a press release issued by the Canadian Home Builders' Association (CHBA) in February, the original three-per-cent threshold held back home developers that were partly owned by foreigners. In a separate press release issued on March 28, the CHBA described the new amendments as "much needed."
Although the national average home price has dropped from its peak about one year ago, housing affordability remains a source of anxiety for many Canadians. A recent survey released by Mortgage Professionals Canada shows a record number of Canadians who do not currently own a home think they will never be able to afford one.
By limiting foreign investor activity among residential properties, some market-watchers predict the ban will create new buying opportunities for Canadians by freeing up supply.
However, data compiled by the CMHC and released in 2017 shows foreign buyers owned a minimal amount of residential properties in various Canadian cities. Additionally, real estate experts have offered mixed reactions to the regulations when it comes to the impact they will have on Canada's housing market.
Story by: CTV News