Canada lands ahead of US and UK in world prosperity ranking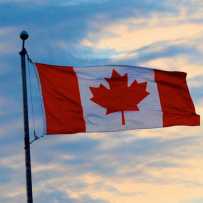 Story by: Kat Sieniuc | BuzzBuzzHome
Canada is the fifth most prosperous country in the world, according to a recent survey that measures global prosperity.
Legatum Prosperity Index ranks 142 countries — accounting for 99 per cent of global GDP — based on how they perform in key economic and social areas, including health, education, entrepreneurship and freedom.
Norway came in first for overall prosperity, followed by Switzerland, New Zealand and Denmark.
The world's least prosperous countries were Yemen, Burundi, the Congo, Chad and the Central African Republic.
The overall index is broken down into eight sub-indices, including economy (Switzerland ranked first), entrepreneurship and opportunity (Sweden came first), governance (Switzerland again), education (Australia came first), health (US ranked first), safety and security (Hong Kong came first), personal freedom (New Zealand was first), and social capital (Norway ranked first).
Overall, Australia ranked seventh, the United States came in tenth and the United Kingdom was thirteenth.
Here's a snapshot of some of Legatum's findings:
Russia is the worst performing country in Europe, falling seven places on the Prosperity Index to 68th.
Sierra Leone is the worst country for Health.
The UK has the third lowest start-up costs for businesses in the world.
Large declines in the Economy, Personal Freedom and Social Capital sub-indices has caused Venezuela to fall the most globally, dropping 22 places to 100th for overall prosperity.
China has risen one place to sixth for Economy, but comes in 117th for Personal Freedom, down six places from last year.