Can You Afford to Lose 61% of Your Apartment Residents?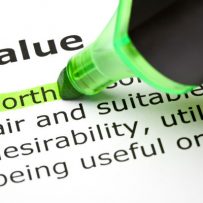 We all know that no matter how fantastic your on-site property management staff is, no matter how much residents enjoy living at your apartment community, there will always be some that choose not to renew their lease for another year.
The 2013 SatisFacts Index for the Insite Pre-renewal Survey demonstrates that only 31 percent of residents say they are "Very Likely" to renew.
Then there are the residents typically going through some sort of "life change," such as buying a home, relocating for work, losing a job, etc.
Moving, for the most part, is an emotional decision. Let's face it; no one likes to move. Moving is stressful, moving is expensive, and moving is just not fun at all. So for a resident to make the decision to endure all of the stress and impact on their budget in search of a better lifestyle – that speaks volumes about what they've experienced at their current community.
Our research shows the percentage of those residents is about 8 percent overall. A small but significant number.
Doing the math, that leaves us with 61 percent of your residents who are on the fence about renewing at your property. Can you afford to lose 61 percent of your residents?
Resident Retention is All About Value
Residents do not base their renewal decision purely based on a rent increase. In fact, most apartment renters are conditioned to expect some type of an annual increase. What residents are most concerned about, as our research has shown, is the level of service they are receiving for the amount they are being asked to pay. When these two things are out of sync, residents are more inclined to spend their rent dollars elsewhere.
It's all about value. Residents want and need to feel as though their money is well spent at your community. Are you a good deal? Is that $100 or even $10 rent increase worth paying for delays in service requests, unreturned calls and emails and community features which are inoperable?
Residents are beginning to care more about how they live rather than where they live. They want the worry-free lifestyle that is promised on the brochure. They want fast and complete resolutions to their issues and concerns. If they have to work too hard to get those things, they will simply find another community willing to provide such a lifestyle.
Here are a couple of points to consider to help you focus on what matters most to your residents, and not what you think matters most, will ultimately make the difference in the amount of renewals you are able to secure each month.
Residents Expect Order (Not "Out Of Order")
A resident who has to hand wash dishes night after night, while waiting for their dishwasher to be repaired is seriously questioning the value of living at that community. Out of order signs in the laundry room or fitness center and overflowing trash dumpsters impact a resident's perception of value as well. If residents are questioning "What exactly am I paying for?" or "Where is my money going?" a brand new community becomes much more attractive.
Good Communication Can Save Bad Service
Residents will cut you a break on things like maintenance delays if they are kept in the loop every step of the way. In the event of a delay, make several check-ins with the residents to reassure them you haven't forgotten about them and that the team is on the job. Hand washing dishes as previously mentioned, is not as frustrating when there is an end in sight.
As we all can relate, there are businesses and services that we would willingly pay more for because of the perceived value. Whether it's a grocery store that has stellar service, or a hair dresser that you would follow to the ends of the earth for, we do so because of what we get for our money. Our residents are the same way. Securing more renewals begins by understanding what is most important to residents.
Story by: Lia Smith