Calgary housing market 'remarkably resilient' despite low oil prices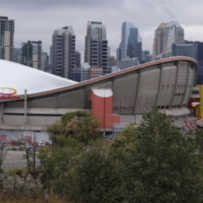 Calgary's housing market has fared fairly well despite record-low oil prices that have plagued the country's energy sector in recent months, according to real estate firm Royal LePage.
"Calgary [has been] remarkably resilient in one way," Phil Soper, the president and chief executive officer of Royal LePage told BNN Bloomberg in an interview Friday, noting prices are about 10 per cent off their 2014 peak.
In its latest home price survey released Friday, Royal LePage said all cities in Alberta that were studied for the report posted year-over-year home price increases, with the exception of Fort McMurray, which saw a 9.4 per cent decline in the fourth quarter of 2018.
The aggregate price of a home in Calgary rose 1.3 per cent to $484,462 in the fourth quarter of 2018 from 2017, the report said. Meanwhile, home prices in Edmonton rose 1.6 per cent to $385,550 in the same period.
Soper said he expects those markets to soften this year, forecasting prices will decline about two per cent in both cities.
"Two per cent is basically flat," Soper said. "It's not like we're seeing a collapse of home prices."   
Soper added that he sees Ottawa surpassing Calgary as the country's third-most expensive housing market in the country this year.
Royal LePage's forecast comes following recent data from the City of Calgary that reavealed a steep decline in office values. It found a 32 per cent price drop in Calgary's downtown office building property assessment this year, which was linked to job losses in the oil patch.