Calgary growth 'far stronger' than expected for the first half of 2017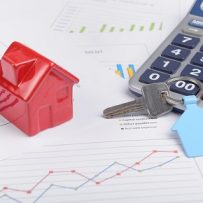 Latest numbers from the Calgary Real Estate Board (CREB) revealed reliable growth in the city's housing sales for the first half of this year, in what is appearing to be even more proof of a recovering market.
On an annual basis, residential real estate sales grew by 9.24 per cent, up to 11,957 total closed transactions in that 6-month time frame. This is despite some weakness in this metric by July, with sales declining by 6.14 per cent year-over-year (down to 1,637 sales).
"When we look at activity in the first half of the year, sales were far stronger than we had originally anticipated," CREB chief economist Ann-Marie Lurie told CBC News. "So it could be that those sales just happened a lot earlier than what we're seeing now."
However, the numbers suggest that Calgary is still a long way from the strength that it has enjoyed in the early 2000s, Lurie hastened to add.
"We've gotten used to these boom-bust cycles, but this grow path will be very different," the economist explained. "I mean we're having a slower economic recovery, and we should also see a slower recovery in the housing market as well."