Calgary-based Mainstreet Equity looks at U.S. expansion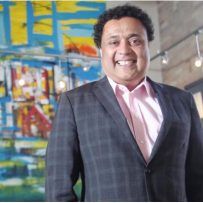 $1.2 billion company with more than 8,600 rental units
CALGARY – Bob Dhillon started flipping real estate when he was about 20 years old.
Today, the Calgary real estate mogul runs Mainstreet Equity Corp. which has market capitalization of about $390 million, has total assets valued at about $1.2 billion and owns 8,667 rental units across eight Western Canadian cities as of this week.
The formula for his success has been quite simple. Buy mid-market run-down apartments of less than 100 units, fix them up and rent them at a higher price. In a tight rental market these days, that formula has skyrocketed Mainstreet to success as it recently recorded its 14th consecutive quarter of double-digit gains in funds from operations.
And it has Dhillon looking to move his strategy south of the border in the future.
"I'm looking at the United States. I think the U.S. is a great strategic next platform for us," said Dhillon, founder, president and chief executive. "Their economy is rebounding and there's a lot of mid-market, add-value opportunities."
Dhillon said he is also looking at consolidating property in the Lower Mainland in British Columbia as well as venturing into northern B.C. in Kitimat, Prince Rupert and Terrace.
He also has real estate land holdings in India that he could potentially develop in the future.
"Real estate in India is a developer's dream," said Dhillon, adding there are challenges as well and any potential development would require time and capital. "I haven't started anything yet but I think in the next 10-15 years that is going to be a great market."
In a recent research note, Frederic Blondeau, an analyst with Dundee Capital Markets, said: "We believe the company has strong cash flow growth prospects in 2014 and beyond, due to continued increases in rent, the stabilization of units and the execution on its external growth strategy. We expect the company to continue to outperform given its strong sustainable growth profile and limited capital needs. Lastly we view (Mainstreet's) U.S. expansion plans favourably."
He said 63 per cent of Mainstreet's units are in Alberta "which is expected to continue to experience the highest population and economic growth in the country in the foreseeable future."
Mainstreet, which has about 400 employees and about 150 independent contractors, went public in 1998 with 272 units in Calgary which was Dhillon's personal portfolio. It had assets of about $17 million. A few years later, he bought properties in Edmonton and that began the tremendous growth of the company over the last few years. Today, rental units are in Abbotsford, New Westminster, Surrey, Cochrane, Calgary, Edmonton, Fort Saskatchewan and Saskatoon. It was listed on the Toronto Stock Exchange in May 2000.
Dhillon, who was born in Japan in 1965, has a Masters of Business Administration degree from the Richard Ivey School of Business at the University of Western Ontario. He's a colourful character. Earlier this year, he made headlines by purchasing a 200-year-old sword of a legendary Sikh warrior king for a price close to six figures. He owns a 1214-hectare island in Belize that he bought about 16 years ago. He has publicly mused about becoming the first Sikh billionaire in North America.
"The only job I've ever had, other than menial jobs like dishwashing and pizza places, is flipping real estate. That's all I've ever done from ground zero," said Dhillon, who started when he was about 20 years old.
"There were two houses in Sunalta. We picked them up on foreclosures. Fixed them up. Re-sold them . . . That evolved into flipping more houses, then it evolved into flipping apartments, then it evolved into owning every type of real estate."
He said the day the company went public on the Toronto Stock Exchange the real estate index crashed which was soon followed by a technology bubble.
"For me to raise any money in the markets was just impossible," said Dhillon.
Real estate investment trusts came onto the market around the same time. Historically, real estate was in the hands of families, entrepreneurs and developers. But the REITs were not interested in mid-market smaller buildings of less than 100 apartment units. Dhillon said most of the apartment universe in Canada is 40 to 70 years old and this market is below the radar of institutional capital. He also said Western Canada has landlord tenancy acts that favour the landlord more than Ontario. Also, operating costs are cheaper in the West.
"For the size of the population, we have less units per city in Western Canada than Ontario," said Dhillon, adding all the trend lines are in the West and all the institutional buyers, who are based in the East, are looking for bigger product.
That was the foundation for what has become a successful formula for Mainstreet.
Dhillon, who is a 40 per cent shareholder in the company, said rising house prices, particularly in Calgary, have helped buoy the rental market. There is also a current lack of multi-family supply. That has led to a vacancy rate in the one per cent range in the Calgary region, for example.
Frank Mayer, chairman of Vision Capital Corporation which has about 10 per cent of Mainstreet's shares, said part of the reason for Dhillon's success is the culture in Alberta which allows home-grown entrepreneurs to flourish.
"Obviously you have tons of them in the oilpatch and you have lots of them also in the real estate patch," said Mayer, adding the province offers a "fertile ground" for entrepreneurs to take advantage of their skills.
He said tenants who have a choice between an improved property and a run-down property will typically migrate to the better product.
"So what Bob is doing is recognizing that fact. He's buying properties which have been allowed to deteriorate, where the vacancy has risen because they're deteriorating, where the rents have fallen below where the rest of the market is . . . Bob is able to buy them at a value that reflects their existing state and then he turns around, uses the skills of his team to improve them and return the occupancy to the market level and improve rents to market levels and in so doing generating a very nice return," said Mayer.
What is remarkable about the way Dhillon has done this is with very little external capital from investors, he added.
Dhillon has weaved his magic through buying and selling properties, re-financing properties and through the income generated from the rental units.
"We've calculated that in the entire life of the company he's used only $10 million of external capital," said Mayer. "The investors are a big winner. The renters are a big winner. The Alberta economy is a big winner. They also own properties in Saskatchewan and B.C. Winners for those people as well. In my view, entrepreneurs like Bob Dhillon deserve to be lauded by our society."