Buyers of new condos get twice the space in Waterloo as in Toronto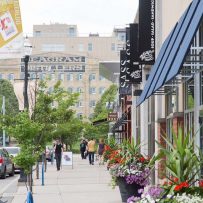 New condominium buyers deterred by soaring Toronto prices are apparently venturing further afield to Hamilton, Kitchener and Waterloo, which offer more bang for their buck and the promise of new transit links that will improve accessibility.
Sales of new condominiums in these areas gained "notable traction" in the first six months of the year as regional economic activity picked up and Metrolinx moved forward with its $43-billion expansion plans, according to Altus Group, a market intelligence firm.
In Kitchener, sales between January and June rose to 806 units, up 93 per cent from the same period a year earlier, while 262 units were sold in Waterloo, a 51-per-cent jump. Though sales fell more than 20 per cent in Hamilton to 360 units, the city's condominium market remains one of the most active outside Toronto, suggesting a continued flight to affordability, said Ray Wong, vice-president of data operations at Altus.
"The amount of demand in downtown Toronto, especially in the office market, has been well known for the last number of years and with that, demand for housing has steadily ratcheted up," he said. "As these outlying areas are developed with more infrastructure in terms of restaurants and retail, it's made them a lot more attractive."
Those areas offer another powerful draw: the chance to secure a much larger space with a limited budget.
A buyer in Toronto with $500,000 to spend would likely have to settle for a one-bedroom unit of about 521 square feet, said Kruti Desai, manager of national research insights at Altus. But the same budget in Waterloo would secure a two-bedroom unit of 967 square feet.
Those in search of even more space could consider Barrie, Brantford, Cambridge, Guelph, Kitchener and St. Catharines, where $500,000 will buy a two- or three-bedroom unit with more than 1,000 square feet of space, she said.
"Individuals can get more bang for their buck when looking outside the Toronto market," Desai said, adding that Hamilton, Kitchener and Waterloo are seeing the greatest amount of activity.
Momentum in Kitchener-Waterloo was linked both to affordability and to the economic growth kickstarted by Kitchener's innovation hub and Waterloo's Idea Quarter, a growing cluster of startup and technology companies operating in former BlackBerry Ltd. buildings.
Located close to the University of Waterloo campus and a future light-rail station, the Idea Quarter has attracted a range of firms — including OpenText Corp. and Auvik Networks Inc. — that "are now successfully competing for talent against Greater Toronto Area companies, helping stimulate condominium development," Altus said in its report.
Hamilton, meanwhile, is expected to remain an attractive place to live for professionals working in Toronto, especially those who can take advantage of flexible working arrangements, Altus said.
A spike in new condominium sales in the city during the first three months of the year was credited to Television City Phase I, a 30-storey tower released in May 2017 that has since sold 80 per cent of the units on offer. Phase Two of the project, released in March, had sold 50 per cent of its units by the end of the second quarter.