Building a Successful Resident Referral Program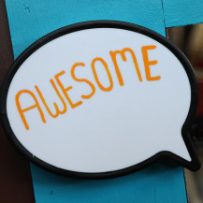 It's no secret that word-of-mouth advertising works. In a world where apartment shoppers are faced with hundreds of listings, review websites, and the risk of unresponsive management, it's only natural they'd turn to their networks in their hunt for a new home. The advice of friends, family, and coworkers are more trustworthy than any online listing could ever be, so why not corral the power of resident referrals to build your business' success?
A successful resident referral program is designed to motivate current residents to help you find new ones. Use these tips to build an effective referral program that will help generate leases, lower marketing costs, and fill availabilities.

Nurture strong ambassadors.
Grow your fan base from the ground up by providing responsive, professional, and fair service to all residents. Residents are much more likely to promote your units when they've had a great experience living in them. Your business needs to earn its place at the top of residents' minds. Talk to satisfied residents, or those who have referred their friends, to see how they're sharing your availabilities, what they like about living in your community, and why they recommend it. Knowing how current residents talk about your community and brand can help you shape and direct the conversation around it.
Incentivize your residents.
Your community may be a wonderful place to live, but sometimes residents need an extra push to speak out and recruit their friends. Recognize and reward your tenants for resident referrals through rent credits, gift cards, or cash. Encourage residents to participate by surveying them to see what kind of rewards they prefer. A $100 check or rent deduction per resident referral can help you boost occupancy rates, save on marketing costs, and reduce the time units sit empty on the market.
Increase awareness about your program.
Maybe you already have a referral program for your residents, but aren't getting results. Is it because there's a lack of awareness about the program and its incentives? Once your referral program is in place, market it to your residents using your newsletter, e-mail, social media, or elevator signs so they know to take advantage of it. Make sure you explain to them how it works – whether prospective renters need to mention the residents' names at first contact, or if your resident should forward you their interested friends. Once the lease goes through, make sure you follow through with your residents so they receive the reward.
Use your existing residents as a resource to market availabilities in your community. Satisfied residents won't hesitate to recommend your units to friends and family, but some extra incentives can help encourage them to speak out, not to mention save you some marketing costs.
Story by: Jennifer Chan