British Columbia Projects Three Consecutive Budget Surpluses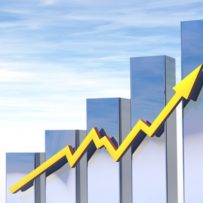 Story by: Jeremy Van Loon
British Columbia will post another three years of budget surpluses as Canada's westernmost province benefits from the fastest growing economy in Canada.
British Columbia Finance Minister Michael de Jong released a fiscal plan Tuesday that forecast a C$264 million ($190 million) surplus in the fiscal year beginning April 1, following a projected C$377 million in the year ending March 31. The surplus will be little changed in 2017-2018 before rising to C$373 million in 2018-2019, according to the budget.
While the rest of the country struggles with slumping commodity prices and a failed manufacturing recovery, British Columbia is benefiting from a housing boom that's fueling consumer confidence and spending, coupled with a revival of the lumber industry. The budget projected economic growth of 2.4 percent this year, with the expansion remaining almost at that level through 2018.
"We are forecast to lead Canadian provinces in economic growth this year and are continuing to make fiscal decisions that further strengthen our economy," de Jong said in a briefing in Victoria, British Columbia.
British Columbia is the only Canadian province, along with Quebec, not projecting deficits in the current fiscal year.
Major Projects
The province will use some of its fiscal leeway to spend C$26.9 billion in the coming years on "major" projects to upgrade schools and hospitals, and expand transportation in order to accommodate an expanding population, expected to grow to 4.74 million this year, according to the budget.
British Columbia will also set aside some of the surplus for a "prosperity fund." A slowdown in Canada's economy and weakening growth in the U.S. and Asia may result in slowing demand for exports from British Columbia, which include lumber and coal, according to the finance ministry, which warned risks to the economy are "weighted to the downside."
"We are leading the country in terms in economic growth and confronted around us by a measure of economic uncertainty," de Jong said, adding that it's "reasonable" to begin saving.
New borrowing will fall to C$4.4 billion in the coming fiscal year, from C$5 billion in the current one, before rising to C$5.4 billion in 2017, according to the budget. Provincial debt will rise in the coming fiscal year to C$67.7 billion, from C$65.3 billion for the year ending March 31. Debt will increase to C$71.9 billion by the 2018 fiscal year, the government said.
British Columbia, Canada's third most-populous province after Ontario and Quebec, has about C$54 billion in outstanding notes, according to data compiled by Bloomberg.
Housing Boom
The housing boom has created some challenges for the province. British Columbia will implement new measures to tackle a housing affordability crisis, with an exemption from property transfer tax for new houses that cost less than C$750,000, de Jong said today in his budget. The government will spend C$355 million over five years to support construction and renovation of 2,000 low-income housing units.
In addition, the government will seek to gather better information on home buyers by implementing changes to the property transfer that will enable it to collect information on property buyers. That will include their citizenship status and whether they hold the property as bare trustees.
De Jong also said today he remains "optimistic" new liquefied natural gas projects will go ahead.