Boardwalk REIT sells 641-unit apartment portfolio for $71.65m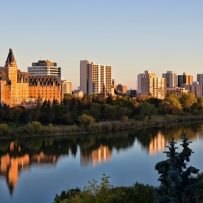 Boardwalk Real Estate Investment Trust announced on Wednesday the sale of a 641-unit apartment portfolio in Regina, Saskatchewan to Mainstreet Equity.
The $71.65m-deal includes approximately 2 acres of residual land and a warehouse. According to Boardwalk, the figure represents a price per door of approximately $112,000 and falls in line with the fair value of the assets as recorded on Boardwalk's balance sheet at the end of September.
"The Trust had identified these assets as non-core given the size of each asset and the varying locations within the portfolio, and is consistent with the Trust's strategy of high-grading its portfolio by investing in new construction such as our Pines Edge Communities in Regina," said Sam Kolias, Boardwalk chairman and CEO.
Under the deal, Mainstreet will assume the existing first mortgage of approximately $24.37m at an interest rate of 2.19%.  In addition, Boardwalk will provide a Vendor-Take-Back (VTB) mortgage in the amount of $38.76m at an annual interest rate of 2.19% for a period not exceeding two years.
According to Boardwalk president Rob Geremia, the VTB provides the company with additional income, while balancing the near-term capital needs within its Boardwalk Estates portfolio.  "The Trust anticipates that it will be able to retain all of the net proceeds from this sale to utilize towards Boardwalk's strategic plan."
Mainstreet president Bob Dhillon said the acquisition creates an opportunity for his firm to expand into the Regina market. "This portfolio is ideal for Mainstreet to position itself to further create value by providing its strong and consistent brand of mid-market, renovated suites coupled with a high level of customer service."