Big banks predict what's in store for Canadian real estate after January's sales upswing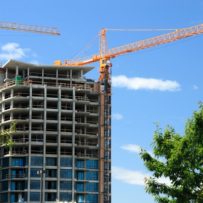 Story by:  Josh Sherman | BuzzBuzzHome
Toronto and Vancouver have been doing the heavy lifting in the Canada's housing market — transactions and prices in these two markets counter Prairie downturns — and following the Canadian Real Estate Association's release of January home sale data, some of the country's biggest banks predict this trend will continue.
In January, the national average price was $470,297, up 17 per cent from a year before. But if Toronto and Vancouver sales are wiped out, the average price falls to $338,392, according to CREA, which also attributed the 0.5 per cent month-over-month sales increase to these markets.
Royal Bank of Canada
"Looking ahead, we expect that the unusually broad mix of market conditions and developments that we saw in 2015 will largely persist in 2016," says RBC in a statement.
"We expect that regional economic and demographic prospects will continue to diverge substantially across the country and that regional housing markets will continue to march along different paths," RBC continues.
Low oil prices will remain a hurdle for housing markets tied to the energy sector, whereas markets in other economic centres will reap the benefits of a weaker Loonie by way of rising exports, RBC says. However, these divergent trends could intensify, and if they do there are risks to be felt far beyond the oil sands, RBC's statement suggests.
"Vancouver and Toronto risk boiling over," RBC says, "while markets in oil-producing provinces such as Calgary risk spiralling down, especially if oil prices linger at depressed levels for an extended period of time."
Scotiabank
Scotiabank also expects home prices and activity levels in oil-producing provinces to be stifled in 2016, citing unemployment and a decreasing stream of immigration as low crude prices spur layoffs.
Historically low mortgage rates, aging millennials approaching homeownership, and healthier immigration elsewhere in Canada are anticipated to prop up national sales, writes Scotiabank Economist Adrienne Warren, though soaring prices in the country's hottest markets may lead to cooling as buyers get priced out.
"We expect increasingly strained affordability will begin to slow demand in the booming Toronto and Vancouver markets," says Warren, adding these markets make up about a quarter of national home sales.
TD Bank
TD Bank agrees sales in Toronto and Vancouver will cool somewhat, but says foreign investment and migration should provide support.
Like RBC, TD noted the most expensive markets in Canada were still vulnerable. "Every month of double-digit home price growth raises the risk of a deeper home price correction down the road," wrote Diana Petramala, a TD economist.
And as with the other two bank's outlooks, TD's prognosis for the Prairies is not bright.
"Economic weakness is likely to remain the dominant theme in commodity-driven economies, such as Calgary, Edmonton, Saskatoon and Regina."