BENJAMIN TAL'S INSIGHTS INTO THE ECONOMY UNDER COVID-19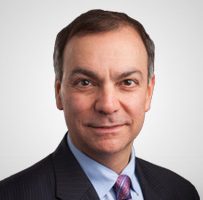 This year, COVID-19 has presented rental housing providers with many challenges. It will present us with many more. What follows are key insights Benjamin Tal provided, as he led off CFAA's Fall 2020 Webinar series, which is replacing CFAA-Rental Housing Conference 2020.
Benjamin Tal is Deputy Chief Economist at CIBC Capital Markets, a noted commentator on the Canadian real estate markets, and a big believer in purpose-built rental housing. Here are some of the highlights Benjamin provided.
In dealing with COVID-19, the US has prioritized livelihoods, whereas Canada (and Europe) have prioritized lives. However, the fear factor was and is present in the US too. Minnesota and Wisconsin shut down at the same time, but one reopened a month later than the other. Despite that, consumer spending was practically identical in the two states for that month. Restaurants and bars were open in the one state, but hardly anyone went out.
A key question is whether the fear factor will come back to COVID-19 hot spots in Ontario and elsewhere in Canada.
In March and April, economists debated whether the recovery would be V shaped or L shaped. The verdict is in. For two-thirds of the economy the recovery has been V-shaped. Homes are selling, furniture is selling, and goods of all kinds are selling like hot cakes. But personal services, hospitality and travel are way down and show little sign of coming back up. For the services economy, the recovery is L-shaped.
COVID-19 is also affecting high-income and low-income earners differently. Total consumer spending among high income people is down 10.5%, while for low-income people it is only down 3.5%. How is that spending being sustained among low-income earners (many of whom work in the personal service sector)?
The answer is easy: CERB. This is the first recession in history in which total personal disposable income has gone up. And it has gone up a lot. Many people did not lose their jobs or their incomes, and many other people received more on CERB than they had earned in the labour force! See Table 1.
Table 1: Growth in Real Disposable Income  — a Record high.
Source: Statistics Canada, CIBC
The Canada Recovery Benefit (CRB) will continue that strong support for total disposable income for several more months, but at some point, that stimulus spending must be reduced.
In the meantime, however, this has been the most real estate friendly recession in history. Real estate company shares and REIT units are down in the markets, but not asset prices. Apartment building prices and house prices are up, not down.
Every crisis is a trend accelerator. COVID-19 is no different in that respect. What trends is COVID-19 accelerating? Benjamin told us at his talk. If you want to find out, register for the upcoming five webinars in CFAA's Fall 2020 Webinar series.
With your registration for the five remaining CFAA live webinars, you will receive access to the recording of all six webinars, including Benjamin Tal's talk.
You will also be able to take in:
Executive Roundtable, Oct 27 with Phil Fraser, Anthony Lanni, David Horwood and Glen MacMullin.
Operations Roundtable, Nov 3 with Ruth Buckle, Jonathan Brimmell, John Loubser and Kris Figurski.
What you need to know about CMHC's new mortgage insurance rules, Nov 10, a must for companies planning capital expenditures (capex), for syndicates some of whose members want to invest in additional rental property, and for rental providers with low leverage!
Technology Updates for COVID-19 and beyond, Nov 18.
Future proofing your business with effective energy and water management strategies, Nov 24.
Register today at https://cfaa-fcapi.org/events-awards/webinars/
Story by: John Dickie, CFAA President