Belleville: Housing Crisis Main Theme of Mayoral All-Candidates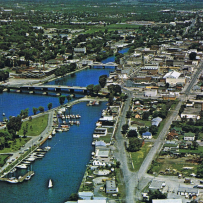 Belleville Mayoral candidates will face residential landlords in the Quinte region at an upcoming all candidates meeting. The Quinte Region Landlord Association is hosting a Belleville mayoral all candidates meeting on Monday September 24 6:30pm in Belleville.
The main theme of the meeting will be the local housing crisis and how landlords are being handcuffed by government policy to improve the situation. "We have a lot of upset members who would like to ask about key municipal issues which interfere with their operations" says Association President Robert Gentile. Chief among them is the excessive property taxes imposed on multi-residential buildings over a certain size. "Landlords pay many times the residential rate which ends up getting passed along to tenants through inflated rents" says Gentile, "so it's not just landlords who are negatively impacted."
Another thorn in the side of landlords is when a tenant doesn't pay their water and sewer bill. Some municipalities across Ontario instead of going after the tenant for the debt, simply lump the arrears onto the tax bill of the property owner. "This is outrageously unfair" says Gentile and adds "some municipalities have stopped doing this once they realized the unfairness, but others continue this unjust practice."
"We keep hearing that we have a housing crisis here in the Quinte area and we need more rental housing stock. But you wouldn't know it the way governments treat landlords. If you want more housing, you need to put policies in place that assist and promote landlords, not continuously penalize them. That's what we have now" says Gentile. "We want to be part of the solution but need the right conditions to do that."
Gentile says the event is open to all landlords, property managers, social service organizations, and anyone involved in the rental housing industry. This is an invitation-only event with a meeting fee of $10 per person. An optional all-you-can-eat buffet will be offered for an additional charge. Pre-registration is required by contacting the Quinte Region Landlords Association through its website www.quintelandlordsassociation.ca/.
Media contact:             Robert Gentile, President
Quinte Region Landlords Association
613-707-3879 quintelandlords@gmail.com