Bank of Canada says household debt, housing price crash remain major concern for economy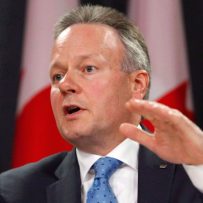 Story by: Gordon Isfeld  |  Financial Post
OTTAWA — In an environment of low-for-longer interest rates, and global economic uncertainty, the persistent concern of Canada's monetary policymakers remains in their own backyard: household debt.
"The vulnerability associated with household indebtedness is edging higher, and the overall risk to financial stability in Canada is slightly higher," Bank of Canada governor Stephen Poloz warned Thursday, following the release of the central bank's twice-yearly Financial System Review.
"At the same time, we shouldn't forget that there have been tremendous reforms in the global and Canadian financial systems that have been designed to reduce the likelihood and impact of future turmoil," he told reporters. "While risks may have edged higher, safeguards to protect the financial system are stronger than they were before."
Even so, Poloz is focusing on other major risks to the country's economy, as well, such as the global oil-price shock — already heavily impacting growth and employment here — and other possible external threats to Canada.
These include potential spillovers from debt-repayment concerns in emerging markets, along with an economic slowdown in China, ongoing financial stress in the euro zone and sharp increases in long-term interest rates globally.
But the most pressing and persistent worry is the impact on household debt and house prices — which the central bank believes are up to 30 per cent overvalued — in the event of wider global shocks.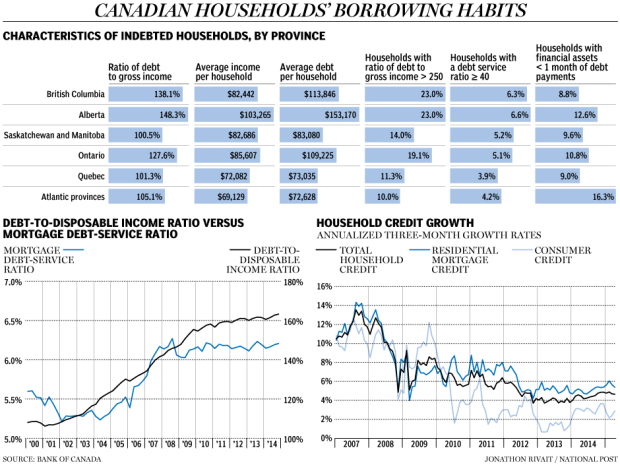 "The probability of this risk materializing is low, but the impact on the economy and financial system would be severe," the bank said in the June update of its Financial System Review, last published in December, before the fuller impact of the oil collapse had been determined.
However, the central bank still deems this risk to Canada as "elevated," unchanged from the December ranking.
"The bank continues to expect a constructive evolution of imbalances in the household and housing sectors as the economy improves and interest rates begin to normalize."
And although the collapse in oil prices over the past year has been a major revenue concern for the federal government and some provincial governments — such as Alberta and Saskatchewan — the longer-term effect may be marginal.
"Given that the oil-price shock is predominantly supply-driven, the negative impact of low oil prices on aggregate income — while large — will be concentrated in the oil-producing regions," the bank said.
"The negative effect is mitigated by the boost to discretionary income resulting from reduced spending on gasoline, stronger U.S. growth, a weaker Canadian dollar and stimulative monetary conditions."
But the bank acknowledged lower oil prices have "delayed the improvement to incomes and economic growth and have increased the financial vulnerability of some households."