Bank of Canada optimistic of continuous emergence from slump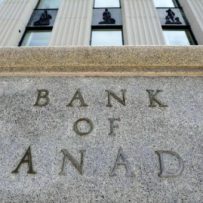 Story by: Ephraim Vecina
Speaking to the Yukon Chamber of Commerce in Whitehorse on June 15, Bank of Canada Governor Stephen Poloz expressed optimism regarding the country's economic growth, despite complications and uncertainty stemming from roadblocks like feeble oil prices.
In a report by The Canadian Press, Poloz said that Canada has managed to weather the worst effects of weak exports and commodities as well as underperforming trade due to a sluggish U.S. rebound.
The Governor noted that increased household spending—even though deemed financially risky in the red-hot housing markets of Vancouver and Toronto—along with significant recovery in non-energy exports, in particular, would buoy up Canadian real GDP growth for at least the next two years. 
Poloz addressed the possible impact of the Fort McMurray blaze, predicting that the fires would knock off between 1 and 1.25 per cent from GDP growth during the second quarter of the year. This would be followed by larger than expected growth in Q3, he added.
"This suggests to us that GDP growth will be very choppy in the near term, in the second and the third quarters," Poloz said in his speech.
However, while the situation would remain "painful and complex" for the country's resource segment, the recent boost in local tourism and the improved output in furniture, pharmaceutical, and packaging products exports indicate that the best is yet to come.
"Two steps forward, one step backward. There's a resilience and flexibility among Canadians that gives me confidence that we will get through these adjustments and our economy will return to natural, self-sustaining growth," Poloz stated.
"Continued patience is required, but we have the right to be optimistic," the Governor assured listeners.