Bank of Canada: Canada Should Signal Rate Increase to Cool Lending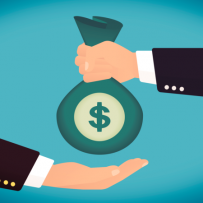 Canada's low interest rates are feeding risky behavior in financial markets and central bank policy makers should cool things off by signaling they will tighten, according to Bank of America Corp.
The credit downgrade of six Canadian banks and troubles at mortgage lender Home Capital Group Inc. are reigniting concern the nation's housing market is a bubble in danger of bursting, and central bank interest rates remaining too low for too long heighten the risk of a financial crisis, Carlos Capistran, an economist in New York at Bank of America, wrote in a research report.
Signaling an increase would be a shift for Bank of Canada Governor Stephen Poloz, who over the last year has stressed monetary policy isn't the best tool to address financial-market imbalances. Poloz said last month the economy has been slow to recover from an oil shock and low interest rates aren't the dominant factor driving big home-price gains in markets like Toronto.
"The Bank of Canada needs to signal a gradual hiking cycle to prevent excessive risk-taking, curb credit growth and avoid a crisis," Capistran wrote. "We would like to see a change in tone soon and forward guidance to curb risk-taking behavior, even a hiking cycle starting this year."
The policy rate is too low at a time when the economy is recovering and the U.S. Federal Reserve has abandoned a near-zero policy, Capistran said. While it's unclear whether there is a nationwide housing bubble, there are signs the risks in credit markets have become something to be addressed.
Canada's dollar and bank bonds declined after Moody's Investors Service downgraded the nation's banks for the first time in more than four years on Wednesday, signaling soaring household debt combined with runaway housing prices leave the lenders more vulnerable to losses. That followed a run on deposits at Toronto-based Home Capital.
"The downgrade of six of Canada's largest banks by Moody's on concerns about Canada's financial vulnerabilities further stresses our point that Canada has an overheating credit market that needs to be cooled down," he said. "We believe consumers are also vulnerable to an economic downturn and will be more so if the Bank of Canada fails to curb credit growth and excessive risk-taking."