Back to School…Back to Business! September Events at-a-glance.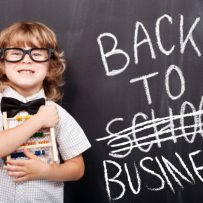 ***Events start as soon as September 17th***
Labor Day weekend marks the unofficial end of a lot of things. Although the weather says otherwise, people return to their normal routines under the assumption that fall has arrived and watermelon salad and hot dog buns can be removed from the grocery list.
The most prominent sign that summer has ended however, is the flurry of  industry invites that inundate our inboxes. To ensure you don't miss any of your favourite events, check out the Coast to Coast section in the next issue of RHB Magazine to keep your finger on the pulse and to know what's happening in our industry over the next few months. 
Here are September's events at-a-glance:
PPMA – General Membership Meeting
September 17 Masonic Memorial Temple, Winnipeg The Professional Property Managers Association (of Manitoba) presents a monthly membership information meeting. Registration and breakfast start at 7:30 am. Meeting 8:00 to 9:15 am, including a guest speaker. For more information, visit www.ppmamanitoba.com
FRPO – Chicago Housing Tour
September 17 Chicago, Illinois FRPO's annual Housing Tour will take place in Chicago September 17-18. The tour will include 3 or 4 unique properties, as well as a group boat cruise. To see if you can still attend the tour, contact Lynzi Michal at lmichal@frpo.org
IPOANS – Luncheon, Golf Tournament and Dinner
September 18 Halifax The Investment Property Owners Association of Nova Scotia will hold its annual golf event. For more information, email association@ipoans.ca
IPOANS – RTA Information Luncheon
September 24 Halifax Attendees will hear from Dean Johnston, Director, Residential Tenancies. For more information, email association@ipoans.ca
MHPOA – AGM & Fall Conference
September 26 and 27 Harrison Hot Springs, BC MHPOA is hosting its AGM and Fall Conference. The theme of the event is "Today's Park: Aging Homes; Aging Tenants; Aging Infrastructure". Watch the MHPOA home page for more information at www.mhpo.com
RHB Magazine |  Canada's #1, most widely read publication for Apartment Owners, Managers and Association Executives.